You know that feeling you get when you see an iPhone accessory that's so ridiculous you feel like you have to have it? Behold the Philips FWP3200D 300W Mini Hi-Fi System (say that 10 times fast). This giant jambox wants to make you the ultimate party rocker, but only if you've got £299.99 ($470) to drop. With a pair of 2-inch tweeters and 5.25-inch woofer, the "Party Machine" features a dual iPhone and iPod dock made to look like two classic turntables. Plug your iPhones in, and they will literally spin around as the beats blast. 
In case you haven't figured it out by now, this isn't your typical iPhone speaker dock. There's a 13-key remote, crossfader, and get this: dynamic lighting around the speakers that match the beat.
The Party Machine supports the popular djay app on the iPhone and iPod touch, so most of your mixing will be done onscreen. USB and aux-in ports are included in case you don't want to use an iOS device. 3.5 mm stereo-in and headphone jack are also present alongside dual mic inputs and a FM antenna.
You can get the Philips FWP3200D 300W Mini Hi-Fi System now in the U.K. on the company's website. A separate FWP1000 speaker add-on can be purchased for an extra £199.99 ($314).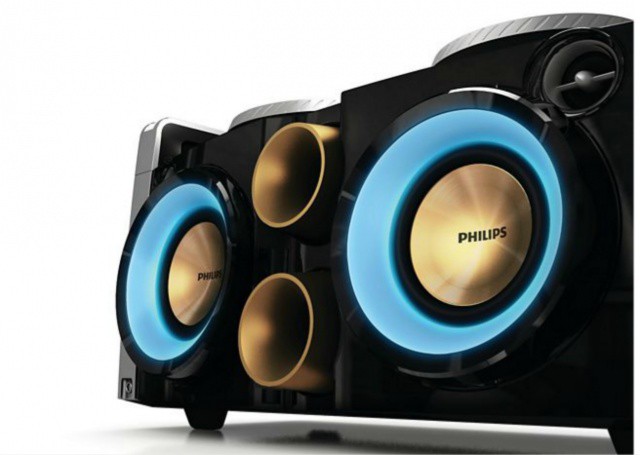 Via: Slashgear