It's August, which means two things. One, there's no news to report on, which means that most of a gadget blogger's workday is taken up with siestas and refreshing beverages. And two, it's vacation time! That's right: The whole northern hemisphere likes to take a break at exactly the same time, all the better to enjoy congested roads, overpriced plane tickets and overcrowded hotels.
To ease your pain, we've put together a list of the best travel gadgets. You may not enjoy spending a hot and stuffy month with your in-laws, but at least your tech won't let you down.
Best Travel Speaker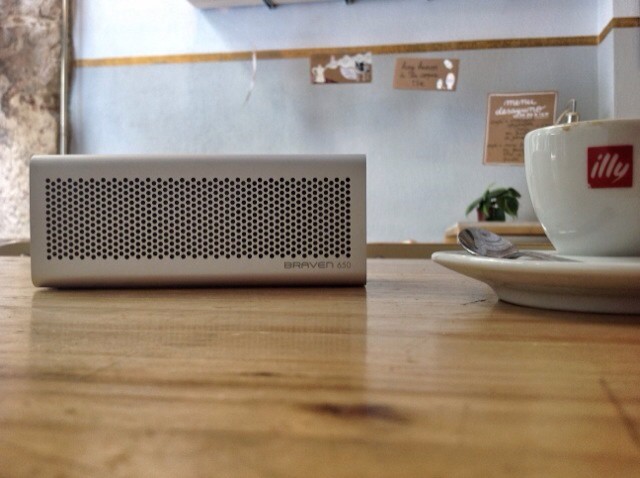 The 650 is Braven's top-end portable speaker, and while it's a little bulkier than the JamBox, its all-aluminum enclosure and powerful sound make it a better travelers choice. You can also daisy-chain it to another speaker (turning it into a kind of fancy AirPlay receiver) and even use its battery to charge your other (USB) gadgets.
Best Travel iDevice
When the iPad 3 launched, the iPad 2 saw a price drop, and also an upgrade to its guts, resulting in better battery life and marginally faster performance. The iPad 3 might have the fancy Retina screen, but it is impossible to charge from anything but a mains plug, whereas the iPad 2 will happily juice up from backup batteries and solar panels. It's also lighter and thinner – important points for travelers.
Best Travel Solar Panel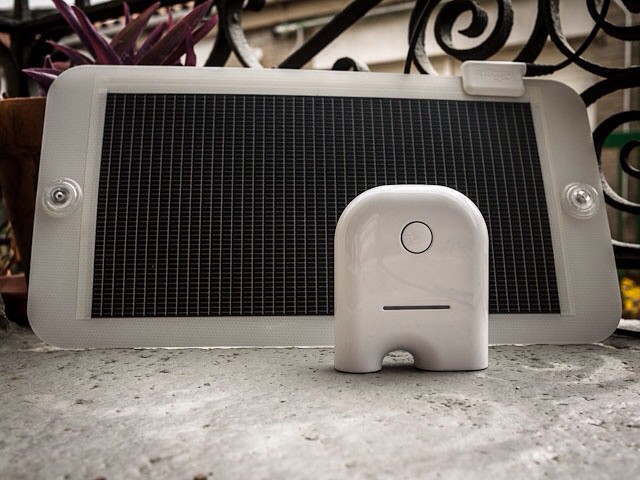 It's not suited for the ravenous battery of the iPad 3 (see above) but the Changers charger is near ideal for travelers. It's so thin that it can be slipped into any backpack (or bike pannier), strapped to a bike rack or tent, or suction-cupped into the window of an SUV. A battery pack means you can charge it by day, and charge your gadgets by night, and a pack of swappable tips will fit pretty much any gadgets.
Best Keyboard Case
If you're going to carry a keyboard, you'll need a case. And if you're going to carry a case, you should make sure it's a multi-tasker. The Origami is a stiff, soft-touch cover which clamps around the battery barrel of the Apple aluminum keyboard and keeps the keys protected. Open it up and the top flap folds to make a sturdy stand for an iPad, stable enough to hold the iPad 3 in portrait format on your lap (I should know – I'm doing that right now).
Best Travel Camera
It might not take the best photos, or be the most rugged camera ever, but as an all-rounder the TG-820 is a winner. 1080p video, 5x optical zoom and a 12MP sensor take care of capture, the body can be frozen, drowned, dropped and crushed and still share its results on an HDTV when you get back home.
Best Travel Headphones
When you think of travel headphones, you might think of noise-canceling headsets. But while they're great when you're on the airplane there and back, they're bulky, they need batteries and – to land yourself a good pair – they're expensive.
Do yourself a favor and buy the Koss Porta Pros instead. Light, foldable, tough and with fantastic sound, the new KTC version also features an in-line mic and control. Add to this the tidy carry case and a lifetime warranty, and a price low enough to replace them when you lose them and you can see why these cans have been around for years.
Best iPad Travel Case
When I'm traveling, I put my iPad in a G-Form case. This zip-up folio-style case is heavy and bulky, but it makes it all but impossible to hurt the iPad within. The soft sides stiffen up on impact to absorb shock, and if you find it too big as a general case, just toss an Apple Smart cover into your carryon to use in the evenings.
Best iPhone Travel Case
The iPhone is probably the ultimate travel accessory, packing a camera, poolside books, music, maps, travel-guides and everything else along with the phone. But the Rangefinder Case makes it even better, combining a retro-style disguise with a real shutter button and a magnetic ring onto which you can mount the optional wide-angle, telephoto, macro and fisheye lenses (taking the kit price up to $100).