How do you organize all of your images? Not just the photos, which iPhoto is okay at doing, but screenshots, wallpapers, mockups, all the rest of the stuff? If you're like me, you probably have either everything in your Pictures folder or in a cascade of folders on your Mac. I think we should be smarter than that, shouldn't we?
Turns out, it's not all our faults. There haven't been great apps for organizing your existing images, without actually making them less accessible. Then came Sparkbox, things changed, and we're happier. Which is good, because Sparkbox is today's deal—Sparkbox – Cult of Mac Deals.
I have probably thousands of images, figures really, from all the books and posts I've written. Do I have them organized? No. Why? Because importing them into Lightroom or iPhoto just makes things worse, then to find the image I have to have it revealed in the Finder. Or worse the image is moved into an inaccessible database of files that I can't search with Spotlight. Which is why I scooped up Sparkbox when it first came out and why I think you should grab this deal at $12 while it lasts.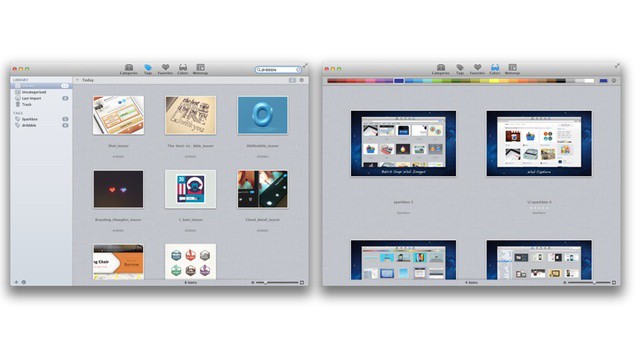 Sparkbox is different. It just helps you organize and find your images, not hide them away again. Here are just some of the great things about Sparkbox that you can look forward too:
The Top Ranked Image Capture & Organize Application for Your Mac!
You know when you start clipping and saving web images from the web and then you go back to the folder where you saved them only to find chaos?
If you work on the web you know what we're talking about and is why we've tracked down this killer app to help you capture and manage all of your images!
For ONLY $12 [40% off] Sparkbox is your SOLUTION to a neat and CLEAN image library for your Mac and has integrated both web snap and image management functions to make your life easier and more organized.
With this powerful Mac app you'll start to make excellent use of your visual inspirations!
Stop wasting your time and get ALL of your images ORGANIZED within minutes.
Top Features:
Fully drag & drop, menu bar, screenshot capture import
Variety image formats support: jpeg, png, psd, tiff, bmp, psd, icns
Built-in web image snap feature
Built-in preview window
Built in Color search engine
Open-meta data tag system
On screen annotation system
On image comments feature
Multi touch, Full screen, Lion features
Easy share function