Spigen's all-glass iPhone and iPad screen protectors use some special kind of silicone gloop to stick them in place, but that same gloop can be found in one of Spigen's cases. It's called the Diary, and as it consists of just one sheet of folded leather, it's about as minimal as you can get. It's also pretty classy, and has one huge, glaring omission.
The case is very handsome, and comes equipped with a camera hole, and with a magnetic clasp to keep it closed. The interior is textured with something that appears to be a cross between microfiber and rubber, and there appears to be absolutely no way to secure your iPad inside.
Enter The Gimmick. The Diary has a rectangle of "foam jelly adhesive," which sticks the iPad in place. It's a bit freaky at first, but you soon get used to having the iPad dangling from what seems like nothing.
The Good
The Diary is as classy as classy gets. The leather is thick, thinning out near the spine to make folding easy, and it offers quite a lot of protection, thanks to the fact that it only holds the iPad by the patch on its back. Thus, if you drop it, corner impact is transferred away from the iPad's own weak corners (I guess, anyway — I didn't toss it onto my tiled floors to find out).
Thanks to the minimal design, the case barely increases the size of the iPad, and adds very little weight. The Diary even works as a stand: A crease in the rear panel lets it fold away from the iPad and acts as a prop for movie-watching purposes. The front panel has a slight indentation inside which is supposed to stop the iPad sliding forward, but in practice the best thing to do is to set the iPad at a steep enough angle that its bottom edge can dig into the rubber surface and stay put.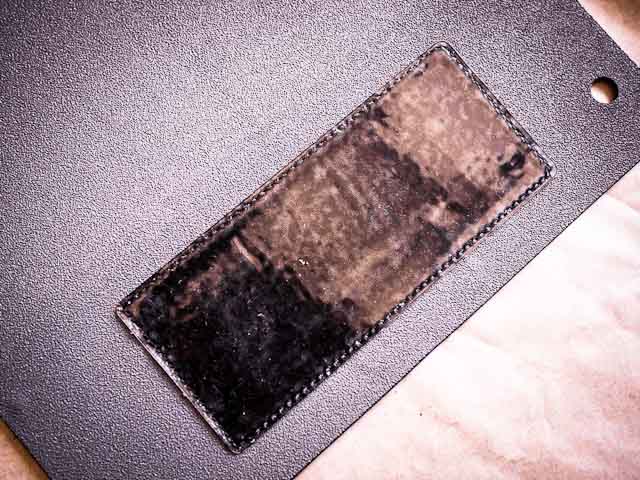 The Bad
The case has clearly had a lot of thought put into its design, which makes the problems even more glaring. The magnetic clasp, for instance, is a huge pain to line up and clip shut, although sometimes you get lucky and it goes straight in. This is annoying.
Far worse, though, is the lack of a sleep-wake magnet in the front flap. Spigen managed to cut a camera-hole in the case, but seemed to think that people prefer to press a button and then slide-to-unlock than to just open a case and have their iPad ready to go. This is 2012, people!
For me, the lack of a magnet is the reason why I have had the Diary in my pile of cases awaiting review for quite some time now — I just couldn't bring myself to use it for long enough to test it properly. It is also the reason I would never, ever spend $65 on it. Which is a real shame, as otherwise it is a pretty great case.
The Verdict
Stylish, slim and classy, the Diary is also pretty functional. If you want a case that you can take into court, and yet is still cool and un-stuffy enough to take to local bar and use to cheat in the pub quiz, this might be it. But the lack of a magnet means that quickly opening under it to Google the answer to a question might get you caught, and get your whole team disqualified. Do you really want to risk that? Do you?
[xrr rating=60%]