Incase, the company that produced the first iPod case for Apple, has gained a reputation for making well-designed and well-made Apple accessories utilizing advanced construction techniques and innovative materials. The company has just updated its lineup of iPad cases for the new iPad.
The new editions of Incase's line of iPad cases have been redesigned to fit the 3rd generation iPad — but are backwards compatible with the iPad 2.
The latest iteration of the Book Jacket Select ($59.95) is a multi-function case that features a protective magnetic cover that wakes and sleeps the iPad. It has a soft suede lining and an elastic-band closure for secure and easy transport. The cover converts into a stand that offers four viewing angles, with an additional working angle for easy typing. Book Jacket Select is available in black/gray and cranberry/gray.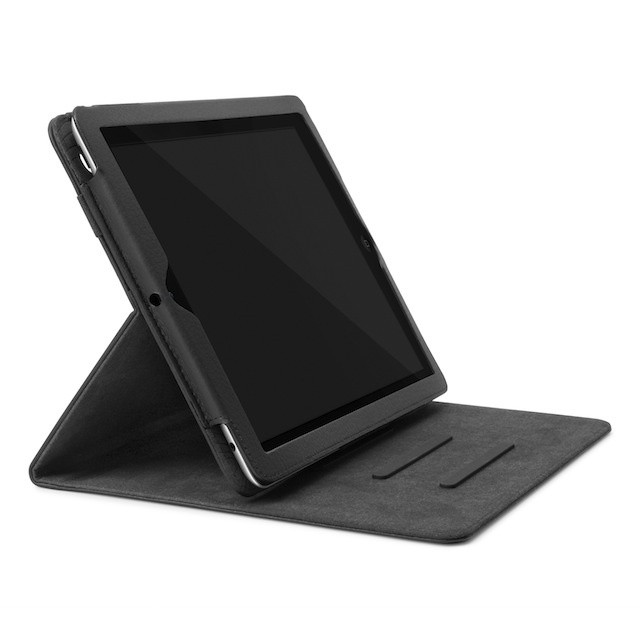 The Magazine Jacket ($49.95) has also been redesigned for the new iPad, combining the protection of a hardshell case with a functional front cover. The updated Magazine Jacket now features integrated magnets that provide wake/sleep functionality and also keep the front cover secured. With an easy snap-on attachment, this super-thin travel case includes a foldable cover that converts into a stand, with two viewing angles and one working angle.
For those who already own an Apple Smart Cover, the minimalist Snap Case ($29.95) and the Magnetic Snap Case ($39.95) are two hardshell cover options to shield the back and corners of the iPad. It complements the Smart Cover, providing all-over protection. Available in clear, black tint and raspberry tint, the Snap Case has cutouts for the camera lens and the iPad's controls. The Magnetic Snap Case contains lightweight metal bars for the Smart Cover to cling to, holding it conveniently out the way while your iPad is in use or providing an additional angle for working and viewing.
All these products are available now at Incase's online store. A select offering is available at Best Buy.