Wow! 2011 has been one of the most interesting years in recent memory for Apple Inc. Of course the death of Apple's co-founder, Steve Jobs, stands out as one of the most important events of the year for Apple, but there have been a load of other stories too that have made 2011 a very memorable year for the fruit company. From one controversy to the next, to record-breaking earnings, and new products, Apple has plowed through 2011 with a steady determination to be the best technology company on the planet. Only one device underwent a redesign (the iPad), while other form factors stayed the same. Instead of focusing on making pivotal leaps forward with hardware, Apple's main focus of 2011 was to fortify their strong foundation in the software game.
Here's Cult of Mac's look back on the Apple in the year 2011.

January
Apple started off the year fairly quiet. The traditional January keynote at MacWorld was scrapped. Apple launched the Mac App Store, providing Mac users the same type of stability and security iOS users had been enjoying for years in the iOS App Store.
Fueled by hundreds of cellphone manufacturers jumping aboard the Google train, Android finally overtook iOS as the most dominant smartphone operating system in terms of marketshare.
The most shocking event of January occured on the 17th when CEO Steve Jobs took a medical leave of absence handing the reigns of the company's day-to-day operations over to Tim Cook. Rumors began circulating that Steve only had weeks to live.

February
A negative cloud of publicity hovered over Apple throughout February as controversy over suicide rates at Foxconn (Apple's largest supplier) hit an all-time high. Suicide rates at the Chinese company were on the rise, which led to a Wired magazine cover story. Apple touted the new installation of nets at the facilities to prevent suicides, but little changed. Apple co-founder Steve Wozniak urged Tim Cook to go see "The Agony and the Ecstacy of Steve Jobs," – a new play by Mike Daisey focusing on the working conditions of the Foxconn factories and Steve Jobs' relation to them.
To the joy of Apple fans across the U.S., Apple launched the iPhone 4 on Verizon on February 10th providing fans with multiple carrier options for the first time in the device's four year history.
Apple also introduced their new Thunderbolt port for Mac's in Febraury. Produced in collaboration with Intel-labs, the new Thunderbolt port is up to 20 times faster than USB 2.0 and twice as fast as USB 3.0. It's a single cable that consolidates almost all existing ports, from FireWire to USB to miniDisplay to eSATA.
March
The iPad 2 was the main focus of March. Despite being on medical leave, Steve Jobs took to the stage on March 2nd to introduce the newly designed iPad 2. Coming in two colors, better processor and two cameras, the iPad 2 was thinner than it's predecessor, and featured a novel new cover called the Smart Cover that used 31 magnets to effortlessly attach to the body of the iPad 2 when needed. Demand for the new device was so great that supplies were still limited weeks after launch. Foreigners were blamed for the supply constraints as many grass-roots organizations camped out at stores to buy the new device in order to ship it overseas to make a profit.
AT&T announced plans to acquire U.S. wireless carrier T-Mobile.
Microsoft finally declared the Zune – their competing MP3 player to iPod – to be officially dead in March after a long fruitless battle. Succumbing to the success of iOS, Microsoft released their first iOS app, Bing.

April
By focusing on creating the best camera ever seen in a smartphone, Apple was rewarded as the iPhone 4 became the most popular camera used to take pictures on Flickr, beating out many high quality DSLR cameras and point-and-shoots. Other news with the iPhone included the release of the mythological white iPhone. Despite being announced in June of 2010, the white iPhone experience many delays that prevented its release.
Revamping their popular professional video editing software, Apple announced Final Cut X.
The biggest news surrounding Apple in April pertained to the "LocationGate" scandal. Information was released to the public that iPhones running iOS 4.0 had been secretly tracking user locations. Senator Al Franken got involved with the fiasco and grilled Steve Jobs on why Apple's phones were tracking users. Both Apple and Google were ordered to appear before the Senate. Lashing out against the controversy, Steve Jobs explained the misunderstanding of iOS 4.0 tracking users and went on to say that Google's Android phones are tracking everything.

May
Building on the recent announcement of the new Thunderbolt port, Apple updated the iMac line in May to include the new port along with Sandy Bridge architecture and front-facing HD-camera.
Answering critics who described the iPad as merely a device for media consumption rather than creation, Apple introduced iPad versions of their iWork apps. A slew of videos start hitting YouTube shortly after of iPad users shredding on guitar and creating studio quality music on their tablets.
The announcement of WWDC is released with news that Steve Jobs will be a presenter at the keynote. Tickets sell out in 8 days.

June
Hungry for a new iPhone, fans are disappointed when Apple's WWDC keynote doesn't include announcements of any new hardware. However, new software is announced in the form of OS X Lion and iOS 5.0. iCloud is also announced as the replacement for MobileMe.
Even though his health was fading, Steve Jobs appears before Cupertino's City Council to lobby for the approval of a new Apple campus that looks like a glass spaceship.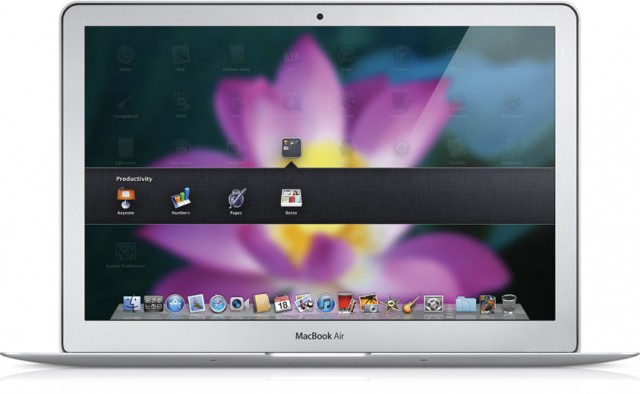 July
MacBook Airs were refreshed with new hardware on July to coincide with the launch of OS X Lion. Even though the redesigned MacBook Air had been on the market since 2010, this update, along with the discontinuation of the low-end model MacBook, brought the MacBook Air into mainstream popularity. Over 1 million copies of OS X Lion were purchased on launch day alone despite the lack of a physical format being sold in stores.
Apple's quarterly earnings report shows that the company experienced another record-breaking quarter.  Posting a quarterly revenue of $28.57 billion and record net profit of $7.31 billion, Apple sold  20.34 million iPhones, 9.25 million iPads, and 3.95 million iMacs.
New 27-inch Cinema Displays with Thunderbolt Port capabilities were announced.
The absence of a new iPhone announcements starts a frenzy of iPhone 5 rumors that carried on for months.
August
"I have always said if there ever came a day when I could no longer meet my duties and expectations as Apple's CEO, I would be the first to let you know. Unfortunately, that day has come. I hereby resign as CEO of Apple. I would like to serve, if the Board sees fit, as Chairman of the Board, director and Apple employee.  I believe Apple's brightest and most innovative days are ahead of it. And I look forward to watching and contributing to its success in a new role." – Steve Jobs
After months of speculation regarding his health, Steve Jobs resigns as CEO of Apple Inc on August 24th. Shocked investors quickly sell off shares of Apple stock hours after the announcement causing Apple's stock price to plummet. Cheif Operating Officer Tim Cook is named new CEO of Apple and Jobs stays on as an Apple employee and Chairman of the Board.
iCloud Beta access is granted to developers.

September
Rumor-mill goes wild with rumors of a possibly redesigned iPhone coming soon. A report from CNET claims that Apple lost a prototype version of the iPhone 5 and that Apple's security personnel illegally impersonated police officers while looking for the device.
At the end of September Apple finally announced a keynote to talk about the iPhone.
Speculation over the future of Apple without Jobs continues into the month of September.
October
On October 4th Apple unveiled the iPhone 4S. Many fans were hoping Apple would announce a redesigned iPhone and were disappointed by the latest offering. As a result, Apple's stock price fell. Siri, a digital assistant that utilizes voice recognition and artificial intelligence to interact with users was also unveiled at the keynote.
Steve Jobs, Co-Founder of Apple Inc, died on October 5th. Tim Cook sends out an email to Apple employees and flies the flags on campus at half-mast. Prominent Silicon Valley businessmen,     President Obama, and countless others offer their condolences about Jobs.
iOS 5 is released on Oct 12.
iPhone 4S sales hit record numbers, pushing ship times back to one or two weeks 24 hours after the device goes on sale.
Apple hosts a memorial for Steve Jobs on October 19th.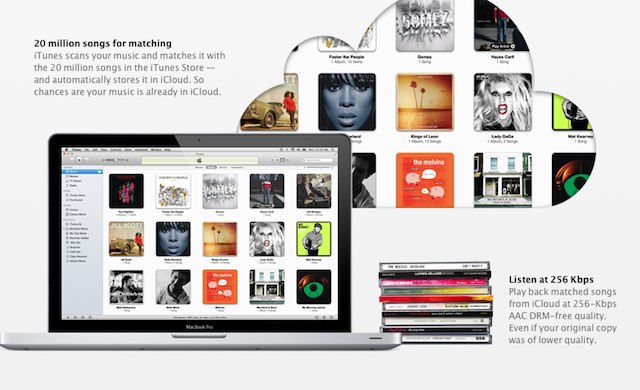 November
Succeeding Steve Jobs as chairman of the board, Art Levinson is tapped by Apple having served on the board of directors for over 10 years.
Battery issues with the iPhone 4S cause a stir for a number of weeks while Apple busied itself coming up with a solution to the problem.
Delayed a few weeks, iTunes Match was released giving users access to their entire iTunes Library via any iOS device. Apple's popular Garageband app for the iPad is updated to support use on iPhone and iPod Touch as well.
December
Amazon announces Steve Jobs biography as the best selling book of 2011.
At Grand Central Station in New York City, Apple opened up a unique store that is also one of its largest.
Mac App Store hits 100 million downloads after only being open for less than a year. The iOS App Store is announced to include 500,000 apps and recorded 18 billion downloads
Rumor-mill starts cranking out new rumors about a possible iPad 3, Apple Television, as well as other redesigned Apple products to come in 2012.