You can quickly and easily adjust the duration of your calendar events using only one finger in iOS. This tip works especially well on the iPad, but has some limited abilities on the iPhone and iPod touch.

If you haven't already open the Calendar application on your iPhone, iPad or iPod touch. Now look for the calendar event that needs its duration modified. It might look like this one:
Now tap and hold it with one finger until some handles appear. They should look like this:
Tap and drag up or down with one finger on the either of the handles that appear to adjust the duration of the event.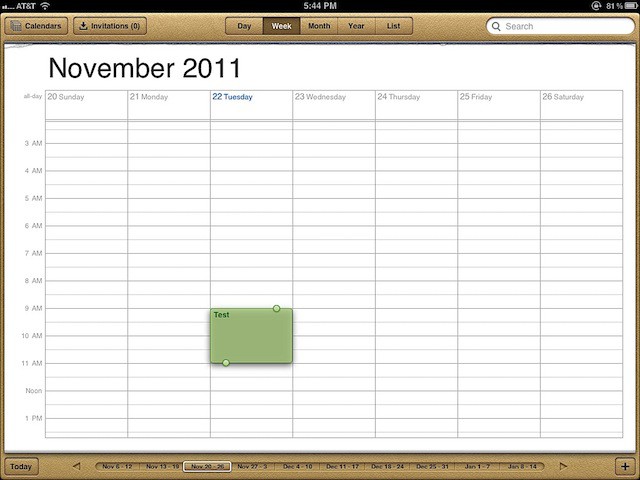 Once you are satisfied just tap with one finger on an empty part of the calendar (i.e. not on the event you just adjusted) and your changes to the event are saved and the handles will disappear. I added an extra hour to this event.
Although this tip works on practically all iOS devices it works best on the iPad. It will only work on the iPhone and iPod touch in Day and Week mode.