Two weeks after an iPhone 3GS was dropped in a swimming pool while recording video, the phone is still frickin' working says its owner.
"I'm talking to you on it now," says Khena Kara, the iPhone's owner, speaking from his home in Nashville, TN. "It's still going strong."
Kara's iPhone 3GS gained internet fame after Kara accidentally dropped it in a swimming pool while recording a video. The iPhone kept recording as it sank to the bottom, and as he fished it out. "It still frickin' works!" he says in surprise as he pulls the iPhone from the pool. Kara posted the footage to YouTube, and it spread fast on blogs and Twitter. It has now been watched more that 500,000 times.
But many questioned the video's authenticity. Most notably, Mashable wondered whether it was real.
"Yes, it's real," says Kara of the video. "It was the pool in my subdivision."
Above is a video still of Kara taken from the iPhone video right after it was fished from the pool. And below it is a new picture of Kara taken with the same iPhone.
The new picture's metadata appears to back up Kara's story.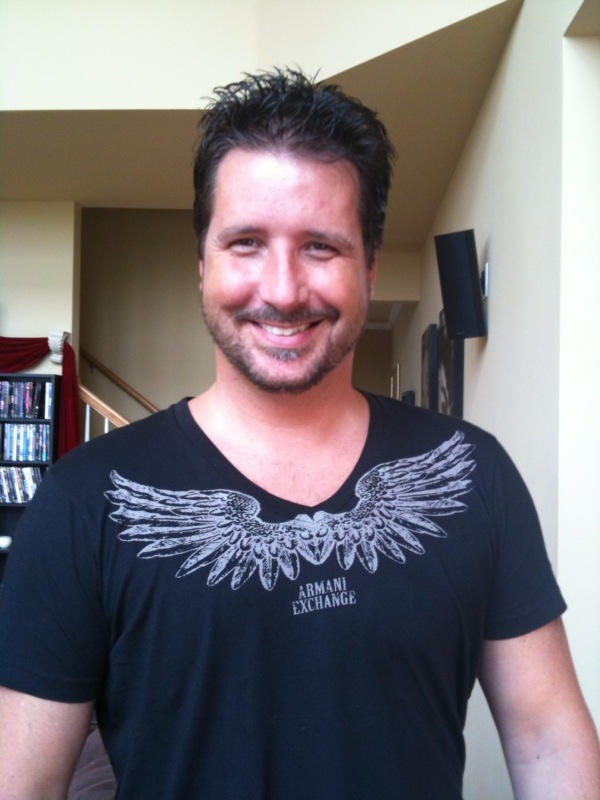 Here's the full picture of Kara emailed to CoM. The photo says it was sent from an iPhone. The picture's metadata says it was taken with an iPhone on July 5 — almost two weeks after the pool video was posted.
The photo's GPS data points to a subdivision outside Nashville, and the Google satellite image of the subdivision shows a large swimming pool. Kara asked that the satellite image not be published.
"I don't want that many people to know where I live," he says. "There are too many weirdos out there, and if you had seen some of the responses I've gotten, you'd swear I posted a video of me killing a puppy or something. It's crazy."
The crazy response is partly because of the video's popularity, and partly because of the Mac-versus-Windows flame war it started.
"This thing has taken on a life of its own," adds Kara, who speaks with British accent even though he is half French, half Sicilian. He was born and raised in Paris, France, and educated by a British tutor. His father is a famous French movie star.
"I had no idea how much attention it would get. It's insane. I had no frickin' idea."
Questioning the video's authenticity, some wonder if Kara put the iPhone in a waterproof case before he dropped it in the pool.
Kara says the iPhone was wrapped in a rubbery case, but it's not waterproof.
"It's a cheapo rubber case," he says. "I don't remember the brand. The case might have helped, but all the holes are still exposed, so it didn't make that much difference."
Others have accused Kara of working for Apple.
"I'd be happy to work for Apple," says Kara laughing. "I'll move to Cupertino if you want me to. They can send me free stuff too."