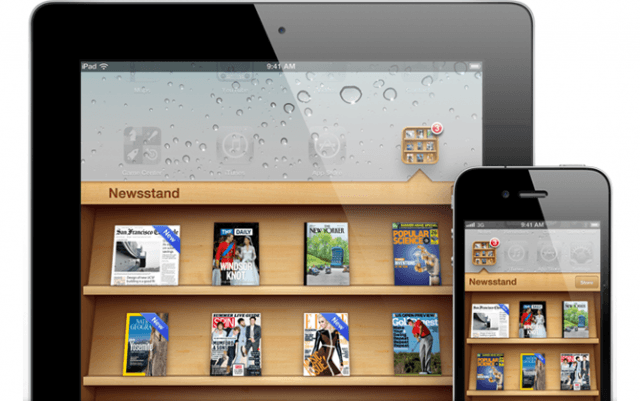 Yet another publisher is singing the praises of Apple's Newsstand appfor the iPad. Magazine publisher Condé Nast announced Tuesday a 268 percent hike in subscriptions after the tech giant released Newsstand as part of iOS5 unveiled in early October.
"It's clear that the focused attention and greater discoverability Newsstand provides our brands has been embraced by the consumer," said Monica Ray, Executive Vice President. Along with a jump in digital subscriptions, Ray said the new app boosted single copy sales by 142 percent, compared to eight weeks ago.
Condé Nast isn't the only publisher happy with results from Newsstand. The New York Times iPad app went from 27,000 downloads a week before Newsstand to 189,000 downloads a week after the Apple app became available. In another instance, National Geographic has seen its subscriptions increase five-fold after becoming available in Newsstand.
According to a recent report, one possible reason for the huge difference in in-app subscription rates is psychological. The app uses the bookshelf icon. People cannot see an empty shelf without wanting to fill it, says publishing news industry researcher Poynter. Apple couples the enticement of empty shelves with a convenient "Store" button linked to a special section of the App Store devoted to Newsstand subscriptions. Additionally, the app collects all of the separate publishing apps on the iPad in one spot and automatically updates them when new content arrives, making the experience attractive, easy to use and convenient to make purchases.
Condé Nast publishes nine magazines for the iPad: Wired, Vanity Fair, The New Yorker, GQ, Golf Digest, Glamour, Allure and Brides. Three other magazines — Condé Nast Traveler, Bon Appétit and Vogue — are expected to appear for the tablet in early 2012.