William Joye, who originally reported the problem about iOS 5 updates bricking first generation iPads, has reported back that the prescribed fix using Redsn0w fixed the problem with his iPad.
Here are the steps he used to bring his first generation iPad back to life.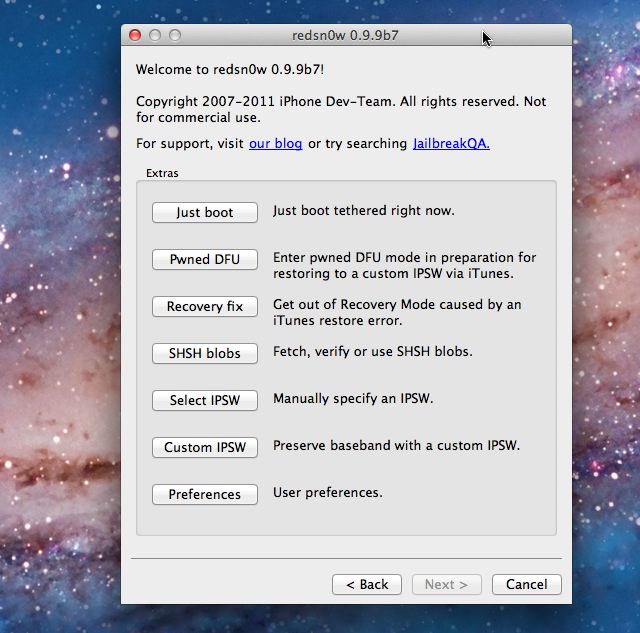 Download a copy of Redsn0w 0.9.9b7 for Windows or Mac from the Dev-Team blog.
Copy Redsn0w to your /Applications folder on your start up drive
Run Redsn0w
Start iTunes
Put the iPad into DFU Mode (see here for instructions)
Click on the Extras button in Redsn0w
Click on the Recovery Fix button in Redsn0w
Now as William pointed out, "watch scary stuff on the iPad screen, " the iPad will eventually reboot and then you can restore your backup to the iPad using iTunes.
After that he said, "all is good. "
Thank you William for reporting back and thanks to Musclenerd again for the tip. If Apple won't help us we can always help ourselves when we work together.
Will somebody send the folks working at the Genius Bar a copy of Redsn0w?