Photo Stream is a feature in iCloud that allows Apple users to wirelessly sync photos and video between multiple devices. The service lets you take a picture on your iPhone or iPad 2 running iOS 5 and have it uploaded automatically in the background to your Photo Stream folder. That folder is then made available on all of your devices that are logged into iCloud, including iPhoto on your Mac.
There currently isn't a way to individually delete photos from Photo Stream, but there is a way to completely reset Photo Stream and start over.
Resetting your Photo Stream will result in all stored photos being deleted. Before you reset, make sure that you have any pictures you want to keep saved on at least one of your devices.
A photo/video that's saved on your iOS device's Camera Roll will not be deleted if you reset Photo Stream. Locally stored media will not go away if you delete content stored on iCloud.
Step 1: Login to your iCloud account on iCloud.com from a Mac or PC.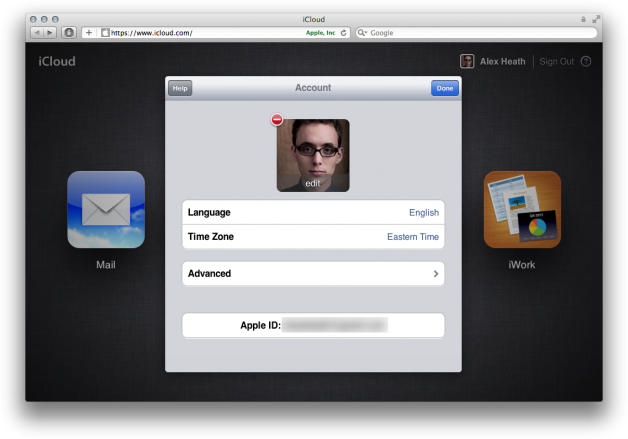 Step 2: Click on your name at the top right of the main iCloud page.
Step 3: Click on the Advanced option.
Step 4: Click "Reset Photo Stream." You will then need to confirm.
Step 5: This Photo Stream reset will not go into effect until you toggle Photo Stream on and off on your devices. In iOS, Photo Stream can be turned off and on in the iCloud settings window of the Settings app.
Now your Photo Stream will be reset and all photos removed.
Apple hasn't said if it has plans to let you delete individual photos from Photo Stream. It's obvious that a delete option is desperately needed, and hopefully it will be added in a future update to iOS 5 and iCloud.