Now that both Verizon and AT&T are in the iPhone game, are you confused about your carrier options? Apple's working on a new feature that will make things a whole lot easier.
An Apple patent application entitled "Method and Apparatus for Using a Wireless Communication Device with Multiple Service Providers" describes a feature that could make its way into future iPhones that would allow you to compare service plans and prices of multiple carriers before you decide which one you'd like to sign up to.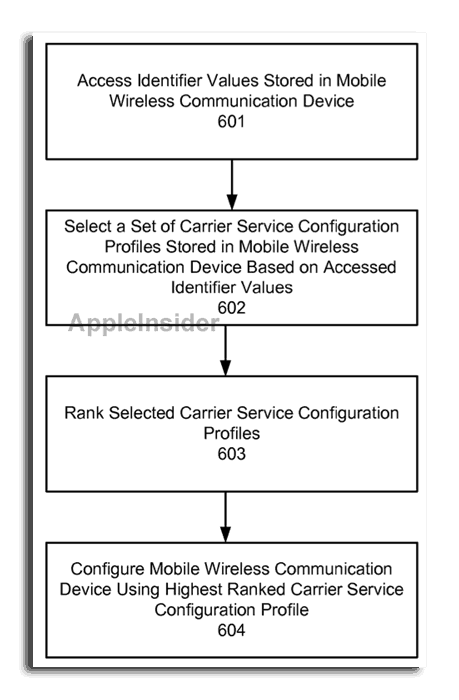 The patent was published by the U.S. Patent and Trademark Office this week and discovered by AppleInsider. If the feature makes its way into the iPhone, Apple could help users choose the carrier most suited to their personal preferences:
For example, some users may be interested primarily in voice plans, while others may need features like unlimited text messaging.

Based on a user's needs, Apple's system could assign a priority ranking to carriers and their respective configuration profiles, allowing users to easily find a plan and provider that are right for them.
This feature ties in nicely with previous rumors that claim Apple is working on an "open SIM standard" for the iPhone that would allow the device to work with multiple carriers, with users shopping for service plans from the device itself.
Apple's latest patent confirms this rumor and describes how the concept might work on a "world phone" compatible with multiple carriers. This would eliminate the need for multiple iPhones — such as the separate CDMA and GSM versions — and would allow one iPhone to work with nearly all carriers.
Apple's solution is a "customized user experience" created automatically, with the combination of compatible hardware and software allowing users to seamlessly switch carriers without the need to buy a new phone or obtain a new SIM card.
We must stress when detailing these patents that they are by no means a guarantee of the features we can expect to see from Apple in the future, however, they're a good indication of the things Apple is currently working on in its Cupertino lair.