All items tagged with "smartwatch"
If you have a Pebble watch, don't download the Pebble 2.1 update. It could very well brick your smart watch.
Apple's much-anticipated iWatch could use solar power and wireless charging technology to prolong battery life and make juicing up as painless as possible, according to sources familiar with the company's plans who have been speaking to The New York Times.
One of the biggest challenges Apple faces in perfecting its smartwatch is ensuring it offers enough power to get us through the day. Its goal, according to earlier reports, is to provide at least four to five days of use before a charge is needed, but that's no easy feat for a device that must be small enough to wear on your wrist.
Apple has chosen LG Electronics as its sole manufacturing partner for the iWatch, according to a new report from Korea. The device is expected to use the same curved OLED display technology LG recently debuted with its G Flex smartphone, and production could begin during the third quarter of this year.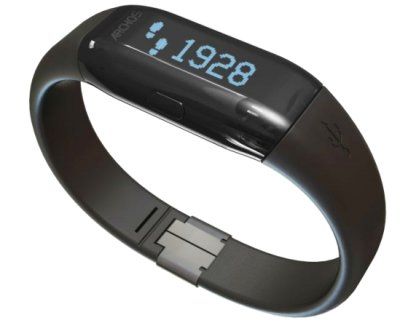 Smartwatches today are a little bit like PDAs in the early 1990s: that technology that everyone seems sure is the future, but which no one has really got right yet.
Well, add Archos' name to the list of companies willing to try and rectify that situation.

If you've been meaning to treat yourself to a Pebble smartwatch and you haven't already blown all of your savings on other Black Friday deals, then you might be interested to know that you can now get $20 off the device for one day only.
Something big is coming from Pebble, makers of everyone's favorite e-ink smartwatch. We're just not entirely sure what it is yet. But we have an idea, and it has to do with Pebble apps developers.
The people behind Vybe are calling it a "smart bracelet," because it's missing a key element included in all smartwatches: the screen. Instead of relaying information through a display, Vybe vibrates, nagging you to look at your phone.
A device that repeatedly requires halting your current activity seems to defeat its own purpose — namely, untethering you from your phone. It's also strange that Vybe's promotional clip suggests you pick up your phone while driving, which is illegal in many states — including California, where WearVybe, the bracelet's maker, is based.
A Google smartwatch powered by Android with built-in Google Now is in the late stages of development, according to people familiar with the matter, who have been speaking to The Wall Street Journal. Google is now in talks with Asian suppliers, which could begin mass producing the device "within months."
Samsung's Galaxy Gear has been on sale for a number of weeks now, but today the South Korean company lifted its embargo on reviews. If you've been trying to decide whether or not you should spend hundreds of dollars on one, then, now's the time to find out.
To make things a little easier for you, we've put together a roundup of the biggest and best reviews so you don't have to trawl through them yourself.
We first heard that Samsung may be planning to announce its new "Galaxy Gear" smartwatch at its September 4 Galaxy Note III event earlier this month, but the rumor just got even stronger after it was confirmed by Bloomberg's reliable sources.
They claim that the South Korean electronics giant will unveil a "wristwatch-like smartphone" powered by Android that will go head-to-head with the new Sony SmartWatch 2, and a potentially competing product from Apple, one of Samsung's biggest rivals.