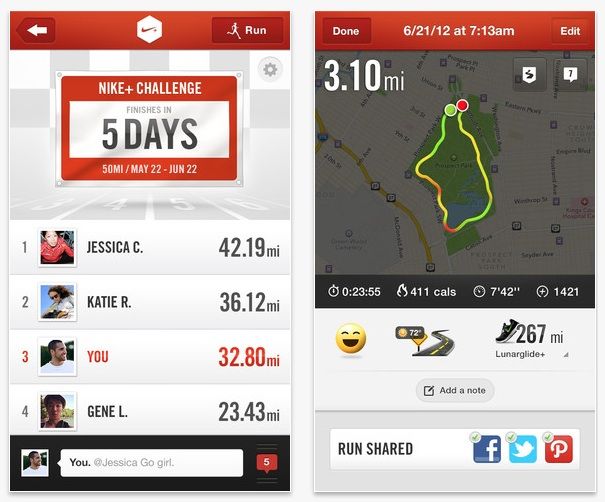 Summer isn't over quite yet, so if you're still looking for a little motivation to get you back in tip-top shape Nike added a new Challenges feature to its running app.
To start a challenge in Nike+ Running 4.3, simply set a distance and send the invite to your Nike+ friends. The app will keep track of who's in the lead and if you win you get a shiny digital medal to show off to your momma.
The free app is available in the App Store now for both iPhone and iPod touch.
Here are the full release notes: