All items tagged with "News"
Panasonic's new Lumix DMC-FZ70 flaunts a nonsensical 60x optical zoom range, completely unaided through the use of Viagra.
UpTo might be the best social calendar app ever made. I've never really seen anything like it; so if it isn't the best (or really the only) social calendar app around, whatever else is out there must be perfect — because UpTo is pretty damn fantastic.
The whole point of UpTo is to create a social experience around calendars, in a way that's at once instantly recognizable and ridiculously simple to use.
Social weather iPhone app Weathermob has just seen a big, fat update, which Weathermob's PR people describe as "a deeper, more delightful and safer understanding of weather."
With new activity-based (surfing, hiking, golfing, gardening) channels and additional detail added to the realtime weather trends aggregated from its users, this is social weather, and unlike anything else available at the app store.
It's not exactly the belle of the ball, and its name is in serious need of some marketing help; but the LifeTrak Move C300 activity tracker makes up for its lack of charm with some powerful bonus features, like waterproofness (to 90 feet!) and the ability to also measure heart rate.
On top of all that, the device's energy requirements are so low that its coin-sized, non-rechargeable battery will last a year.
Remain calm. Your laptop is not about to bellow wildly and charge while you bolt frantically down a narrow, cobblestoned street with a red scarf around your neck.
No, you're actually looking at the Amped Wireless ACA1, the first Mac-compatible gizmo to generate a turbocharged 802.11ac wifi signal (it also works with PCs, but who cares).
The words "fun" and "email" probably don't belong together. But of the small handful of email apps available for the iPad, Birdseye is certainly the most fun. It's also the most dynamic, with some cool tricks that should come standard with the stock iPad Mail app.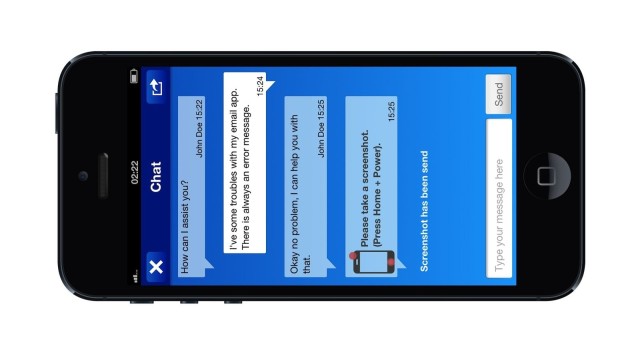 TeamViewer has been around at the App Store since 2010, when its first iOS app allowed users to remotely pilot a PC or Mac.
Now TeamViewer has pulled a pulled a 180; the company's latest trick allows any Mac or PC user to remotely peer into an iPhone, iPad or an Android device equipped with their new TeamViewer QuickSupport iOS and Android apps.
ForeverMap 2 is one of those great apps that should be a no-brainer download for any even moderately frequent map user. Unlike either the standard iOS Maps app or the Google Maps app, ForeverMap 2 can download and store custom maps on your device — allowing you to use the map and accompanying navigation features even without a wifi or data connection.
Today, ForeverMap 2 has been updated with behind-the-curtain improvements to make it much faster, and it now also includes guide information from Wikitravel. It can even route bicycle trips. Best of all, Skobbler has dropped the price from $3 to free till the end of the day.
Mailbox, the miracle mashup of mail and to-do lists, has just seen the first fruit of its Dropbox ownership – Dropbox Attachments. Thought the release notes don't make a big deal of this at all – they read "Dropbox attachments integration," and there's not even a new screenshot to show it – it's actually a pretty great new feature.
Sennheiser must have thought what I thought: That their amazing-sounding Momentum headphones perhaps appeared a tad too Teutonically severe (in the case of the red-and-black version) or stuffy (in the case of the brown version) to appeal to everyone (read: women).
So the Germanic, family-run company gave the Momentum a big fashion makeover, dressing them up in three soft pastels — pink, blue, green — with a fourth in a chic ivory-earthy combo.