All items tagged with "Mercedes-Benz"
Following Google's announcement of Android Auto, Apple has added nine more car makers that will support CarPlay in future models of their vehicles.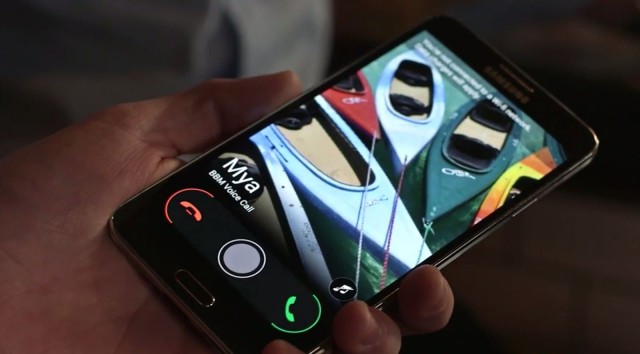 BBM has been a huge success on Android and iOS, and so although they may be rival platforms, that won't stop BlackBerry from porting over its biggest and best BBM features to keep its messaging service alive.
In 2014, the Canadian company will rollout major updates that add BBM Channels, BBM Voice, and new sharing features — and you can see them in action in the video below.
General Motors has announced that its upcoming Chevrolets will be the world's first cars to offer "Eyes Free" Siri integration, allowing drivers to use the voice control capabilities of their iPhone without taking their hands off the wheel. The feature will be integrated into GM's MyLink infotainment system.
If you haven't scored your iPad 2 yet, and are also looking for some sporty wheels, high-end Mercedes-Benz customizer Brabus has the package for you. Updating their iBusiness package that we reported on last year, the new version modernizes hardware and ups the specs for this next (fast) lap around the sun.
The iBusiness 2.0 package is available for all S-class models. A pair of iPad 2s on adjustable keyboard trays are installed front and center (in the rear seats). These are married to a trunk-mounted Mac mini with internet access and a 15' widescreen display – in addition to the seatback headrest displays! Videoconferencing, in-flight television and passenger control of many vehicle functions are possible. A 64GB iPod Classic helps keep your tunes accessible, and WiFi and USB link it all together.
The demo model isn't too shabby in the automotive department either: the Brabus 800 iBusiness 2.0 is housed in a Mecerdes S600 sedan that has 788 horsepower, goes 0-62mph in 3.9 seconds, and comes with rear privacy curtains and an optional Yachting wood trim package. Sweet.
Considering how much time I would spend in this car, there seem to be a shortage of cupholders…
[via Motor Trend]