All items tagged with "Lightning"
It's not just you: iOS 7 has seemingly killed off support for some unlicensed, third-party Lightning cables.
Okay, we've had a bit of fun with the gold iPhone 5S, but in reality, it's a pretty fantastic looking device… and hey, it can resist knife attacks, too. So there's a lot to recommend the gold iPhone 5s.
If you're considering buying a gold iPhone 5s, you might also considering throwing a few bucks towards the Juicies+ Kickstarter. They're making a gold Lightning cable that would look absolutely perfect plugged into your new gold iPhone 5S.
If iPhone 5 chargers keep getting smaller at the same rate, soon the whole thing will fit inside the Lightning hole like some kind of USB-powered suppository. For now, though, you'll have to settle for the still impressively small ChargeKey, a teeny tiny USB-to-Lightning adapter that – yes – hooks onto a keyring.
Apple hasn't sold its own dock for the iPhone since introducing the Lightning connector on the iPhone 5, but it looks like the company has had a change of heart, and will start selling an iPhone 5s dock for $29 starting on September 20th at Apple retail stores.
Along with being able to charge your iPhone 5 or iPhone 5s, the new dock also has some "special audio porting" to make speakerphone calls clear while placed in the dock. An iPhone 5c dock will also be available for the same price.
There's probably one single fact that'll get you interested in the fancy Juicies Lightning cable:
Apple Lightning-to-USB adapter: $19.
Juicies: $20.
That's right – for just a dollar more you can have aluminum plugs and a corded fabric cable instead of plastic and… More plastic.
By now we know exactly what the iPhone 5C is going to look like thanks to more component leaks than you probably care to look at. But the latest gallery is the only one you should care about, because these high-resolution pictures show off the iPhone 5C's plastic rear panel better than ever before.
Zensorium's Tinke is one of those gadgets that's a little off the beaten path. Like many fitness gadgets, it can measure heart rate. What makes it different is that it'll also measure blood oxygen levels and respiratory rate — and what it does with that data is even more unusual.
We've seen lots of pictures of budget iPhone parts in recent weeks, but these images from case maker Tactus show us what the device will look like when it's fully assembled — complete with a display, a camera and flash, buttons, and a Lightning connector.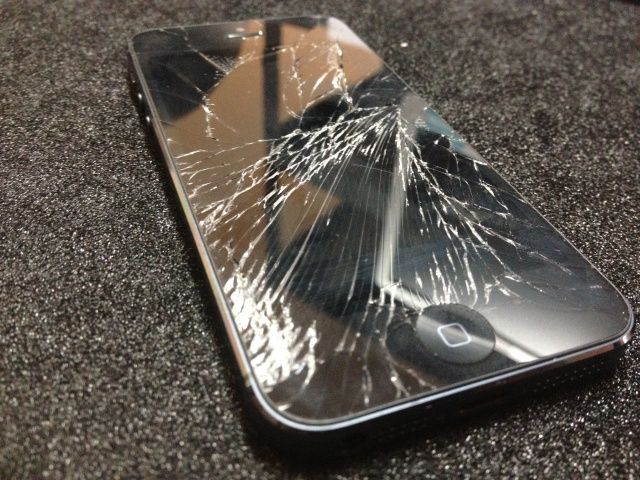 Apple's iPhone 5 is "the most hated handset" currently available, receiving the most criticism on social networks, reports British tabloid The Daily Mail. Its biggest rival, the Samsung Galaxy S4, is the most loved — receiving just 11% of the complaints.
We already have a pretty good idea of what Apple's rumored low-cost iPhone will look like, thanks to a number of images which purportedly show the handset's plastic rear casings on the production line. And today yet more have surfaced, this time showing off potential blue and white models.