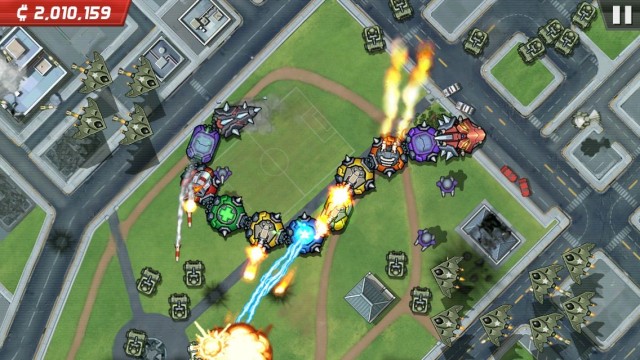 Australian-based developer Halfbrick is at it again, with free-to-play Colossatron: Massive World Threat, now available around the globe.
You'll take on the role of the humungous mechanical robot Colossatron on your quest to utterly destroy city after city, using various colored robotic modules to give your wanton destruction just a little extra oomph.
Yeah, color-matching doesn't sound that fun, but this one? It really is.