All items tagged with "freemium"
Hate freemium or ad-supported games? Tough noogies.
It's possible to make a lot of money by writing an iOS app. In fact, the top iOS app makers each gross as much as $90,000 a day from their offerings. Yet despite these success stories, the vast majority of app developers are finding it difficult to make money on the App Store, and the bad news is, it's only going to get worse, with a new forecast predicting that less than one app in 10,000 will make money by 2018. Woof.
EA Sports has brought the controversial free-to-play game model to the world's biggest soccer franchise in FIFA 14 for iOS, which is now available to download from the App Store — three days before the big console release.
The title boasts a whole heap of improvements, including a new and intuitive control system, online multiplayer, a game of the week feature, and the hugely popular FIFA Ultimate Team mode.
Let's be clear: I love tower defense games. I've been a fan since the first time I played Desktop Tower Defense on Kongregate, I fell hard for Gem Keeper and Fieldrunners, and I carry a torch for Kingdom Rush.
Pirate Legends TD by Super Hippo Studios Limited
Category: iOS Games
Works With: iPhone, iPad
Price: Free
These are tough waters to compete in, especially with a free-to-play business model that needs to encourage players to spend real money to help fund the game itself. There's a delicate balance in tower defense games, between too easy and too difficult.
Does Super Hippo Studios Limited's Pirate Legends TD bring enough to the table, then, to stand next to these others?
You've been waiting for months and months, and it's finally time. Plants vs. Zombies 2 is finally available in the U.S. App Store after a soft launch last month in Australia and New Zealand.
The download is free, but there are in-app purchases for certain upgrades and power-ups. But it's not the annoying kind of freemium like Real Racing; you can play through the whole game just fine without having to buy anything. We'll have a full review up soon.
So what are you waiting for? The sequel to one of the best iOS games in history just came out. Get downloading!
When the App Store celebrated its fifth birthday last week, Apple made a number of top iOS apps and games free. One of those was Infinity Blade II, and it was the first time the title had been given away since its release in November 2011.
So it's hardly surprising it was a massive success. In just seven days, the sword-fighting action game had attracted 5.7 million new players, with 1.7 million of those getting the game on the first day the promotion went live.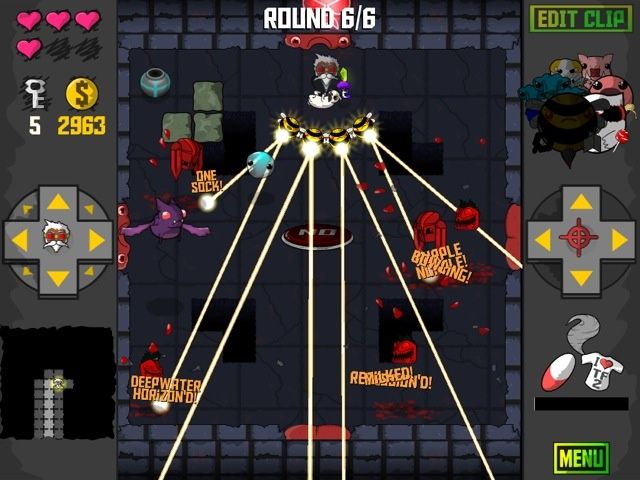 We've heard before that piracy is just killing Android developers. It's such a wide scale problem that some devs are finding little incentive, between piracy and fragmentation, to actually release their games on Android.
Sadly, the problem doesn't seem to be getting any better. Another developer has just released details on the massive problem they are having on Android with app piracy. How bad is it? Piracy on Android outnumbers iOS piracy by fourteen to one. Woof!
Apple has quietly added a new labeling system to the App Store that shows which apps have in-app purchases. You can only see whether an app or game has in-app purchases on the desktop version of iTunes, but the feature will presumably be rolled out to the App Store on iOS devices soon.
Coincidentally, Apple recently settled a lawsuit with some parents over in-app purchases. Kids were spending thousands of dollars making in-app purchases in freemium games.
After saying that the highly anticipated racing game would launch in 2012, EA and Firemonkeys have finally released Real Racing 3 in the U.S. App Store. The Real Racing franchise has been a staple part of the App Store since 2009, and the third installment was demoed onstage at Apple's iPhone 5 event last September.
Real Racing 3 is perhaps the most visually stunning iOS game ever, and it's free to download. However, there is one catch…
PopCap's beloved Plants vs. Zombies has today been made available for free in the App Store. The reduction applies to both the iPhone and iPad titles, which were previously priced at $2.99 and $6.99 respectively. If you don't already have it, it's well worth adding to your collection.