All items tagged with "France"
Everyone wants the latest hot Apple product, even gangs of masked thieves carrying deadly assault rifles.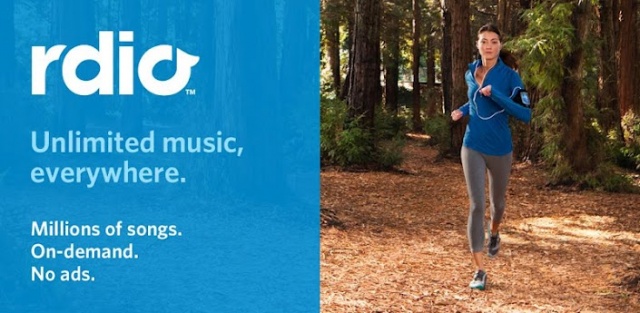 According to reports from Twitter, the music subscription service Rdio, appears to have secretly launched in the U.K. and France. While Rdio has yet to chime in on the subject, users in those locations are now able to sign up for a free 7-day trial of unlimited listening. Everything seems to work, although I'm hearing quite a few people in the U.K. are unable to stream or download a significant number of albums (probably why we haven't heard an official announcement from Rdio).
The Apple rumor mill got thrown into a tizzy this morning when an obscure interview with renowned French designer Philippe Starck surfaced. According to translations of a radio interview with France Info, Starck said he was working on a "revolutionary" new project with Apple to be unveiled in the next 8 months.
iTV? New iPhone? A yacht for the late Steve Jobs? A new Iron Man suit? Everyone immediately started speculating about what the mythical project could be. As it turns out, Starck was probably just referring to his design work for a new Apple Store.
It seems the refurbishment to Apple's Fifth Avenue retail store in New York City may have been a practice run for something a little more elaborate. Take a look at the picture above; that's a new Apple retail store that's coming to France and it'll be almost entirely transparent.
South Korean smartphone maker Samsung learned a lesson about the pace of Italian justice Friday. A Mulan court rejected the company's call for a preliminary injunction against sales of the iPhone 4S. This is Samsung's second denial in Italy, a court refused to block the iPhone 4S in that nation back in October.
Apple is being sued by its largest reseller in France. Profit by eBizcuss's 16 locations dropped 30 percent during the third quarter due to Apple cutting the number of iPad 2s and MacBook Airs shipped, claims CEO Francois Prudent. The tipping point appeared when the tech giant opened its first French retail location in 2009, the lawsuit alleges.
Does talk of the Euro economic crisis make your eyes glaze over? Perhaps this will get your attention: The down European economy is costing the iPhone marketshare as consumers keep a tight hold on their cash. The bright side: the U.S. and U.K. love of everything Apple has become stronger.
Apple is slowly rolling out international support for iTunes Match today, with the service appearing in the U.K., Australia, and parts of Europe. The music matching service has been exclusive to the U.S. since its launch earlier this fall, but it made its way to Brazil earlier this week. If you can't see it where you are, here's a handy tip to get it working.
In the ever-changing patent wars, somedays you are the windshield and some days you are the bug. After coming up roses Thursday, Apple finds itself on the losing side against Samsung and Motorola.
Samsung has a hit on its hands. Unfortunately, it involves being thrown out of court — this time in France. To add insult to injury, not only did a French panel call an attempt to ban iPhone 4S sales "disproportionate," but ordered the South Korean smartphone company to pay Apple's legal bills.