All items tagged with "Blackberry Messenger"
Blackberry Messenger might finally be coming to iOS this summer… but it's just been confirmed that doesn't mean a native iPad version.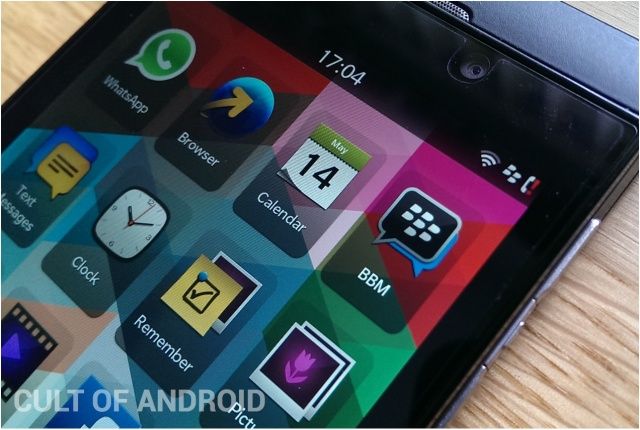 I have a confession to make: I own a BlackBerry Z10, and I love it. I think its BlackBerry 10 operating system is terrific — it'll be even better when it gets more apps — and I haven't been this excited about a new platform since I got my first iPhone. Seriously.
I certainly don't want to see BlackBerry sinking anytime soon, then.
But I can't help but wonder whether BlackBerry might have just shot itself in the foot by announcing BlackBerry Messenger for Android and iOS.
At its BlackBerry Live event in Orlando, Florida, BlackBerry just announced that its popular BlackBerry Messenger service is going cross-platform. This summer, BBM will finally be available on Android and iOS — and it will be completely free.
When Apple unveiled iMessage, one of the first thoughts for many IT professionals and business users was that Apple had come up with a secure messaging platform that could rival RIM's BlackBerry Messenger. While iMessage has a lot going for it as a secure messaging platform, there are still some reasons that it may not be an ideal business solution.
Email and messaging continue to be core business requirements for mobile professionals. Business messaging can also present a mobile security challenges. Ensuring communications sent over a carrier network or Wi-Fi are secure and only read by intended recipients is sensible for any company. In certain industries, secure messaging is required by law or regulation.
There are a range of ways to ensure secure messaging. One of which is TigerText, a multi-platform solution for secure messaging that meets industry-specific security and privacy require like HIPAA in the healthcare industry or SOX compliance in business/finance. TigerText offers more than just secure texting, however. The platform also includes group messaging and the ability to recall messages after they've been sent.
As of today, it also include Dropbox integration. That allows users to not only exchange messages securely, but also to share files securely with some attractive business and security features.
According to a new report RIM's former co-CEO Jim Balsillie was attempting to reinvent the company as a network services provider before he and RIM's other former co-CEO Mike Lazaridis were forced to step down earlier this year. Balsillie envisioned RIM partnering with mobile carriers to offer basic smartphone messaging and social network service plans at a fraction of the cost of traditional data plans. The most surprising part of this revelation is that Balsillie planned to offer these services on devices made by other manufacturers.
As with many of RIM's moves over the past couple of years, this highlights the identity crisis that developed within the company as its market share dwindled after the release of the iPhone and Android.
RIM has making some interesting choices regarding its future over the past year. The company launched its PlayBook tablet with what was really a beta release of the OS. It expanded its device management platform to include support for managing iOS and Android devices (though many saw that move as too little openness too late in the game). And it introduced support for Android apps in last month's PlayBook OS update.
In another move that will leave observes scratching their heads, RIM is looking to hire iOS developers. Unlike RIM's recruitment of Android developers, this doesn't appear to be in any way aimed at porting existing apps to the PlayBook. The job posting, which lists RIM's Bellevue, WA location, is for an internal Senior iOS developer that would be creating enterprise-focused iOS apps for the iPhone and iPad.
An interesting report from Boy Genius Report claims that Research In Motion is eyeing Samsung as its new daddy. The defunct BlackBerry-maker is apparently considering a last resort to stay afloat amid depressing sales and investor qualms.
According to BGR, Research In Motion wants to sell itself for up to $15 billion to Samsung. Considering the patent war that companies like Apple are fighting at present, Samsung could buy RIM to reinforce its patent portfolio. (Although RIM's own portfolio may not be that valuable after all.)
If BlackBerry maker Research in Motion were going to dinner, it would arrive five hours late, finding Apple and Google had already eaten, told the best jokes and gone home with all the good-looking women. That's the image analysts are offering in the wake of RIM announcing yet another delay entering the smartphone market.