All items tagged with "AppleCare"
AppleCare has started to rollout to enterprise, thanks to Cupertino's new strategic partnership with IBM.
NASA's unmanned Antares rocket exploded at launch above Wallops Island, Virginia, yesterday on route to dropping off supplies at the International Space Station.
A lesser casualty of that explosion? One rocket watcher's iPad, which was blown to smithereens by the explosion.
But don't worry. Cupertino did the right thing: They replaced it.
Naturally, you hope your new iPhone will stay in mint condition until you're ready to upgrade or resell. But the fact is, if you cringe at the possibility of a $200 repair bill for a broken screen, it's time to think about getting an extended warranty.
You've got several options: AppleCare+ is available for purchase with new hardware, and mobile carriers and third-party warranty providers sell plans with different perks. You should also check out your personal insurance provider if you've got one. Some homeowner's and renter's policies offer protection plans for personal belongings, and you might already be covered. The deductibles tend to be steep, but it's still worth giving your insurer a call to know your options.
Deciding on a warranty can be tricky, so we've done the hard work for you.
With every new iPhone purchase, it's important to weigh the cost of repairs against the value of Apple's extended warranty. This year, Apple has raised repair costs for the iPhone 6 and 6 Plus.
Here's the complete cost breakdown for out-of-warranty repairs:
LAS VEGAS – Dropping your iPhone in a pool of water can be a traumatic experience. Especially if you don't have AppleCare+. Sure, there are a bunch of home remedy methods you can try to dry it out, but I've never had any success shoving my soaked iPhone in a bag of rice. Enter Bheestie, a small plastic bag that claims to remove water from you gadgets faster than any home remedy.
It's the season for new iPhones and iPads. If you're buying a new device you may be wondering how to best protect it from the risk of defect or damage. Aside from using a case, you may also be thinking about purchasing a supplemental protection plan.
There's a reason why many consumer rights advocates agree that protection plans are a bad deal for consumers. The plans are expensive and only a small fraction of people that buy them actually end up using them. With that said, some people find value in the peace of mind and ease of repair that protection plans offer.
If you do decide extra protection is right for you then weigh your options carefully. Protection plans aren't cheap and their terms and conditions vary widely from one plan to another. Buying an overly-expensive plan or assuming that a plan offers coverage where it doesn't can be a frustrating and costly mistake.
So, how do your options stack up? Let's look at a few of them with a focus towards plans most suitable for the new iPhone 5S. Hopefully this article will give you some ideas about the types of things you can look out for when you're shopping for protection plans. You'll find a table summarizing the protection plans at the end of this article.
Apple's One-Year Limited Warranty
While not technically a protection plan, Apple's One-Year Limited Warranty is your first line of defense. It comes included with every new or refurbished Mac including the iPhone and iPad regardless of where you purchase it. For example, if you buy a new iPhone 5S from your local T-Mobile store it's still covered by Apple's One-Year Limited Warranty. The warranty covers your device from manufacturing and design defects, but it does not protect it from theft, loss, or accidental damage. As the name suggests, it gives you coverage for one year. If you find a defect within that first year, Apple will repair or replace your device, free of charge. There is no signup fee; there is no deductible.
If you spot a defect, contact Apple as soon as you can and arrange to have your device repaired or replaced. If Apple fails fix your defect, bring it back to Apple again, repeating as many times as necessary. Apple must fix your defective device, replace it, or give you a full refund if, after a reasonable number of repair attempts, Apple fails to fix it.
If defects are your main concern, then remember that Apple's One-Year Limited Warranty provides very good protection at no extra cost to you. If, however, you are genuinely concerned about loss, theft, accidental, damage or extended warranty coverage beyond the first year then maybe a protection plan is right for you.
AppleCare+
Despite recent price changes, AppleCare+ is still the Cadillac of protection plans in terms of convenience and service. AppleCare+ offers extended warranty coverage and protection from accidental damage from handling (known as "ADH"). AppleCare+ is only available for the iPhone, iPad, iPod Touch, and iPod Classic and for those devices AppleCare+ is your only AppleCare option (i.e. you cannot purchase standard AppleCare for those devices).
The plan's convenience and service quality are its standout features. First, Apple is your one-stop-shop for everything you need. You can buy AppleCare+ along with your device, or any time within 30 days after purchase. When doing the latter, Apple does require you to have your device inspected either in-person at an Apple Store or through remote diagnostic by calling (800) 275-2273. Servicing your device under AppleCare+ is also extremely convenient. You can choose from the many service options Apple offers: carry-in to an Apple Store or Apple Authorized Service Provider ("AASP"), mail-in service, do-it-yourself service ("DIY"), etc. Carry-in service often results same-day service, which is as good as it gets.
Second, you should expect parts and labor under AppleCare+ to be of the highest quality because Apple, the original manufacturer, is doing the work. It's one thing to say Apple has a great track record in this regard, which it does, but Apple also backs it up on paper. The AppleCare+ policy states that when repairing your device Apple will use new parts or parts that are equivalent to new in performance and reliability.
This is actually a very high standard when compared to other protection plans, which often leave the quality of replacement parts up to the discretion of the provider or only guarantee to use refurbished or re-manufactured parts. Apple also guarantees any parts and labor tendered under AppleCare+ through the duration of the plan, so you have recourse if there are problems with parts or labor.
AppleCare+ does have its drawbacks. It has always been one of the more expensive protection plans and upcoming changes to AppleCare policies and procedures may, someday, render it a less attractive option. The recent increase to the ADH service fee has made it even more expensive. AppleCare+ for the iPhone will now cost you $99 up front and $79 per ADH incident (limited to two ADH incidents). AppleCare+ for the iPad will now cost you $99 up front and $49 per ADH incident (limited to two ADH incidents).
Additionally, Apple may be making changes to its repair and replacement procedures, which could negatively impact quality and convenience. Rumors have been circulating that Apple is poised to begin repairing certain types of defect and damage at its retail locations.
While this may sound like a great idea, remember that Apple's current procedure for carry-in service for many devices is to simply give you a new device. The current process usually takes a matter of minutes, which is one of the plan's best features. If these proposed changes become a reality, then you may be forced to wait while a technician performs the repair work. Time will tell whether this negatively impacts the quality of service, but it will most certainly increase the amount of time you need to wait for a repair.
Third-Party Protection Plans
If you're looking for coverage or pricing options that are different from AppleCare+, then third-party protection plans may be a good alternative. Third-party protection plans give you diverse options in terms of cost, coverage, and service.
However, the diversity in these plans is a double-edged sword because they vary widely depending on who is offering the plan, what you're protecting, and specific protection options (e.g. two-year vs. three-year terms, deductible-free plans, etc.). To make things more difficult, important information is often buried deep in contract legalese.
The devil is in the details: read the fine print and evaluate your choices carefully in terms of pricing, coverage, and service. For simplicity's sake, let's compare SquareTrade's iPhone 5S protection plans to AppleCare+ for the iPhone 5S (prices and plan options as of September 2013).
Pricing differs both in terms of the signup fee and ADH service fee. SquareTrade's iPhone protection plans cost between $124 for up to two years of coverage and $154 for up to three years of coverage. AppleCare+ costs $99 for two years of coverage. SquareTrade does offer special promotional pricing from time to time. AppleCare prices generally do not change. For repairs, SquareTrade's plan costs $50 per ADH incident for the iPhone 5S whereas AppleCare+ costs $79 per ADH incident.
Term of coverage is also different. AppleCare+ provides two years of extended warranty support plus two incidents of ADH. There are no other limits on support or service. SquareTrade gives you up to two or three years of extended warranty support (depending on the plan you buy) plus up to four incidents of ADH, but limits the life of the protection plan to the value of the protected device. Note the emphasis placed on "up to" when describing SquareTrade's plan. Once SquareTrade performs repair or replacement services that, in aggregate, add up to the value of your insured device the plan is terminated and your device is no longer covered.
These differences in coverage term can impact you in unexpected ways. For example, consider how the different coverage terms play out in situations involving warranty-type defect repair (i.e. defects typically covered by warranty). If your iPhone is still under its One-Year Limited Warranty Apple will service it under that, no questions asked.
If your iPhone is no longer covered by its one-year warranty Apple will service your iPhone under AppleCare+ (assuming you purchased AppleCare+). Under AppleCare+ Apple will repair or replace your defective device with no limitations just as it did under the warranty period. Warranty-type service does not carry a deductible, it do not count as an ADH incident, and there are no limitations on number of defect repairs.
Under SquareTrade's protection plan, SquareTrade will refer you to Apple if your iPhone is still covered by its one-year warranty. If your iPhone is not covered by its warranty, then SquareTrade will have you mail it to them so they can do the repairs. There is no deductible for warranty-type service under SquareTrade's plans either, but the cost of repairs will be deducted from the life of your protection plan.
SquareTrade deducts the value of any repairs or replacements from your contract regardless of whether the problem is related to a defect (extended warranty service) or ADH. Therefore, depending on the particulars of your situation, you could end up getting far less coverage with SquareTrade's protection plan than with AppleCare+. It will to depend on the number and type of issues you have.
For example, let's say SquareTrade values your iPhone at $549 and during the second year of ownership a manufacturing defect in the iPhone's screen renders it inoperable. SquareTrade will service your iPhone, but it will deduct the value of the repair from your protection plan contract. If SquareTrade values the repair at $230 then you will have $319 left of coverage ($549 – $230 = $319) under the protection plan. Should misfortune strike again, you had better hope the cost of repair doesn't exceed $319. Under AppleCare+ the warranty service will not impact your remaining ADH coverage in any way.
Finally, the service is very different. You can expect both the process and quality of repair services to vary dramatically between third-party protection plans. No matter how you look at it, there is more red tape involved under third-party protection plans than there is under AppleCare+.
AppleCare+ lets you choose from a number of different service options including carry-in and mail-in service, while most third-party protection plans require that you mail your device in for repair. Although SquareTrade does let you bring your device to Apple (essentially carry-in service), you will need to pay Apple up-front for any service Apple performs and then submit the bill to SquareTrade for reimbursement. It's a process, which takes time.
The quality of repair services also varies. As mentioned above, AppleCare+ guarantees a high standard: replacement parts are guaranteed to be new or equivalent to new in performance and reliability. Not all third-party protection programs make specific guarantees about labor or replacement parts. Many of these plans guarantee only re-manufactured parts, refurbished parts, parts of merchantable quality, or are silent on the subject altogether. SquareTrade guarantees new or refurbished parts. The quality of repair parts and/or workmanship may matter to you and, if it does, you should take time to understand how different protection plans will repair your device.
Carrier Insurance Plans
Mobile carrier insurance plans are just third-party protection plans offered directly by your mobile carrier (usually through an affiliated insurance company). Many of the same caveats with mobile carrier insurance plans also apply to other third-party protection plans – read the fine print.
Two of the biggest advantages of mobile carrier insurance plans are their low up-front cost and extensive coverage. First, mobile insurance plans typically do not charge a hefty signup fee. For example, AT&T's Mobile Insurance Plan for the iPhone 5S costs $6.99 per month for the duration of AT&T's standard two-year mobile services contract. If spending $99 or more up front on a protection plan isn't in your budget right now, then perhaps a low monthly fee would work better for you.
Second, mobile insurance plans typically offer far more coverage in terms of types of loss and amount of coverage than you might get with AppleCare+ or third-party protection plans. AT&T's Mobile Insurance Plan protects your device from "loss," which it defines as accidental loss, theft, ADH, or warranty-type failure outside of coverage period of the original manufacturers warranty. AppleCare+ and SquareTrade do not cover lost or stolen devices. AT&T's Mobile Insurance Plan guarantees protection from two loss incidents per twelve-month period, for a total of four loss incidents over the life of your contract. The coverage value for each incident is capped at $1500, which is more than enough to cover an iPhone 5s (although each loss incident also carries a hefty deductible). AppleCare+ and SquareTrade have more stringent limits due to ADH allotments or limitations on value of service (discussed earlier).
The biggest disadvantages of mobile carrier insurance plans are that they're extremely expensive in the long term and they suffer from many of the same process and service quality headaches common to third-party protection plans.
The overall prices are staggering for both the overall cost of premium and deductible. AT&T's Mobile Insurance Plan costs around $170 over its term and $199 per loss incident (the latest iPhone is considered Equipment Tier 3). It's also worth emphasizing that AT&T's Mobile Insurance Plan considers warranty-type failure as loss and, therefore, there is a $199 service fee charge for extended warranty repair, whereas AppleCare+ and SquareTrade do not charge a deductible for extended warranty service (i.e. repairs or replacements due to manufacturing defect).
Process and quality of service considerations are similar to other third-party protection plans. AT&T's Mobile Insurance has a claims filing process, which imposes certain duties that you need to understand. For example, if your loss incident involves any violation of law or loss of possession (e.g. your iPhone 5S was stolen) you are required to promptly notify local law enforcement and obtain proof of that notification. If you have ever had to report stolen property to the authorities, you know that it is not often a very convenient or streamlined process…
AT&T's Mobile Insurance also makes limited guarantees about replacement parts and devices. The plan only guarantees new AT&T Certified Like-New, remanufactured, or other models of like, kind and quality. Just so that there's no confusion, AT&T's brochure even goes so far as to state that device colors are not guaranteed. Would AT&T dare replace your gold iPhone 5S with a space gray one? Probably not, but according to the contract language they could.
Credit Card Purchase Protection
Credit card purchase protection programs offer a superb way to mitigate risk without paying out-of-pocket for a protection plan. A number of different companies offer cards (credit and debit) that include automatic purchase protection.
Credit card purchase protection programs give you additional but limited return, extended warranty, ADH, loss and theft protection for anything you buy using the card. There are no enrollment conditions; there are no signup fees; there are no deductibles. Although many cards that offer purchase protection charge annual fees there are plenty that do not. For example, the AMEX Blue Cash Everyday card has no annual fee and includes purchase protection as one of its benefits.
Credit card protection programs typically offer extensive coverage from ADH, loss, or theft for up to 90 days after purchase and extend the terms of any manufacturer's warranty by a year or more beyond expiration. For example, AMEX's purchase protection program will extend Apple's One-Year Limited Warranty by one year after it expires. Moreover, AMEX's purchase protection program also extends manufacturer service plans by up to one year (i.e. AppleCare+ because Apple is the manufacturer).
For example, if you sign up for AppleCare+, AMEX's purchase protection plan will give you extended warranty protection for one year beyond the expiration of AppleCare+. This would mean you get a full three years of protection from warranty-type defects by combining AppleCare+ and AMEX's purchase protection program.
The biggest drawbacks to credit card protection programs are their limited coverage, varying terms and conditions, and lack of convenience compared to more comprehensive protection plans such as AppleCare+ or SquareTrade. Coverage from loss, theft, or ADH lasts only for a short time; after 90 days you're on your own.
Terms and conditions vary between cards. For example, where AMEX will add plus one year to any manufacturer warranty or manufacturer-provided service plan, up to a total of five years after purchase, MasterCard's protection program will not extend warranty coverage beyond three years under any circumstances. While this is not an issue for iPhone and iPad AppleCare+ plans, it may pose one for standard AppleCare plans (i.e. standard AppleCare for a MacBook Air). Finally, there is a claims process and claims are typically paid out in the form of cash or credit as opposed to repair or replacement services. It's less convenient, but did I mention purchase protection is free?
Here is a table summarizing some of the key points of the plans we discussed in this article.
Got a problem with your Mac that makes you call an AppleCare representative over the phone? You no longer have to use mere words to try to explain what's wrong. Apple has now updated its support site, allowing users to initiate screen-sharing with the AppleCare rep on the other side of the line.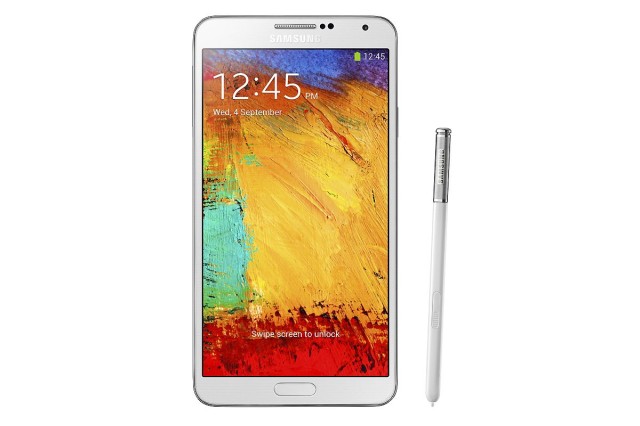 Samsung looks to be preparing its own extended warranty plans that will provide additional coverage for its smartphones, tablets, and other consumer electronics, according to a new trademark registered with the U.S. Patent & Trademark Office.
Called "Protection Plus," the service is expected to offer the same kind of protection that is available to iPhone, iPad, and iPod users with AppleCare+.
AppleCare+ subscribers can now get repairs and replacements for their iPhones, iPads, and iPod touches while they're abroad following recent changes to the service. Subscribers were previously required to contact Apple in their home country, but now they can pop into any Apple retail store in territories where AppleCare+ is sold.
For Americans, AppleCare+ is a fantastic service that takes a lot of the background stress out of having an iPhone. For just $99 and $49 per incident, Apple will replace your iPhone up to two times for accidents or damages, due to clumsiness, accidents, or whatever. I replaced a completely watersoaked iPhone 5 through AppleCare+, and a screen-cracked iPhone 4s. It really takes a load off.
Until now, AppleCare+ was only available to Americans, and was only available for iPhones and iPads. But yesterday, Apple unveiled some big changes to AppleCare+ that makes it accessible to Europeans for the first time.