All items tagged with "analyst"
[RoyalSlider Error] Incorrect RoyalSlider ID or problem with query.
When will the iPhone 6 be released? Ever since the iPhone 4s, Apple has unveiled the next iPhone in September, but at least one analyst is now claiming that Apple might go back to a WWDC launch in 2014.
Apple has regained its lead over Android in the battle for U.S. smartphone marketshare, according to the latest report from Consumer Intelligence Research Partners (CIRP).
Going by CIRP's figures, in the final quarter of 2013 iOS eked out a 2 percent advantage over Android — with Apple capturing 48 percent of the market to Google's 46 percent.
It's hard to think of two analysts as different frome one another as Gene Munster and KGI Securities analyst Ming-Chi Kuo. While Munster has foolishly prattled on, predicting an Apple HDTV set every single year for at least five years without it coming true, Ming-Chi Kuo draws upon proven supply-chain sources across the Far East to make predictions about upcoming Apple products with almost unerring accuracy. When Munster opens his mouth, everyone laughs; when Kuo opens his, everyone listens.
So it's odd to be writing a story in which Ming-Chi Kuo and Gene Munster's predictions are lining up for a change, but it's an odd world. In a recent note, Kuo argues that not only will an A7-powered Apple TV will be coming next year, but Apple will enter the living room with a proper HDTV set in 2015.
As you may have seen in our previous post on Apple's fourth quarter (Q4) financial report, the Cupertino company has beat out Wall Street expectations this quarter, showing off a revenue of $37.5 billion with a hefty 7.5 billion profit to go along with it.
To help you make sense of Apple's business this quarter, as well as some general trends of the last five years, we've taken it upon ourselves to put together some charts in an easy-to-read format to show you how the numbers break down, from revenue and profit margins to how many devices Apple is selling, to how much money it's making from those sales.
Let's take a look at some of the numbers in visual form, and see what we can take from it.
Even though most of the focus has shifted t the iWatch, people can't seem to stop talking about Apple's mythic HDTV, the iTV. Case in point: ahead of today's iPad event, a Tokyo-based analyst has gone on record out of the blue saying 4K 55-inch and 65-inch iTVs are coming next year.
NPD DisplaySearch is one of the more reputable sources of supply-chain chatter there is, and they are currently making some bold predictions when it comes to Apple's future iOS device line-up, from the iPhone 6, Retina MacBook Air, Apple HDTV and iWatch. Not only do they say that Apple is intending on announcing a retina iPad mini later this month (fingers crossed), but they say a larger iPhone is a certainty. In fact, they think every Apple display will improve across the board.
One of the problems that Apple has launching new iPhones in late September is that even though every iPhone release sells more than the release before it, they don't actually bump Apple's quarterly numbers as much as they could.
Why? Let's take this year as an example. All signs point to the iPhone 5S and iPhone 5C launching on September 20th, but Apple's financial quarter ends on September 30th. That gives Apple just ten days to sell as many iPhones as possible to bump up their quarterly results. It's the October – December quarter where Apple sees the most iPhone sales.
So how many iPhones can Apple sell in just ten days? According to Pacific Crest analyst Andy Hargreaves, a lot. He thinks Apple can sell up to 13 million iPhones before the quarter closes.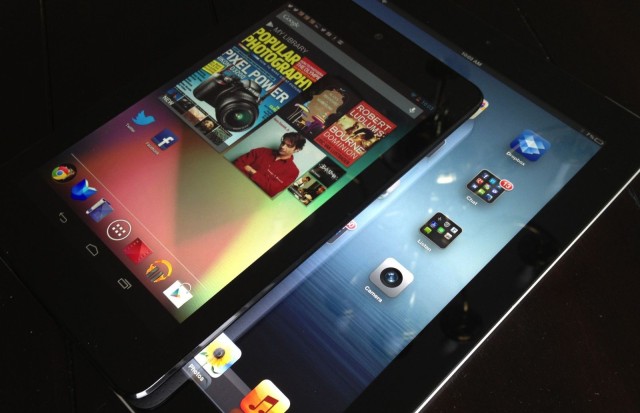 Almost half of the top 50 apps on iPad are unavailable or have not been optimized for competing devices that run Google's Android operating system. That's according to a new report from Canalys, which believes Google should be doing more to encourage top developers to build high-quality tablet apps for its platform.
Piper Jaffray analyst Gene Munster might be a bit of a laughing stock when it comes to the so-called Apple HDTV, but he's still one of the go-to soothsayers for investors looking for an early heads-up on what Apple might do next. In a new report, Munster is making a rather strange claim: he says that Apple's low-budget iPhone 5C will ship without Siri.