(You're reading all posts by Cult of Android)

About Cult of Android
(sorry, you need Javascript to see this e-mail address)
Apple's new iPhones are a big improvement over their predecessors in almost every way. Both the iPhone 6 and the iPhone 6 Plus pack the larger, sharper displays loyal users have been begging for, as well as a faster A8 processor, twice as much RAM, and improved iSight cameras.
But how does the iPhone 6 stack up against the latest devices from Samsung? Check out our comparison below to see if Apple's new baby has what it takes to beat the Galaxy S5 and the Galaxy Note 4 in a specifications smackdown.
Read the rest of this post at Cult of Android »
Would you find it easier to get out of bed in the morning if you had to have a chat with a random stranger? Then you need Wakie, a new smartphone app that provides wakeup calls from people you've never met.
Read the rest of this post at Cult of Android »
Four tech giants, including Apple and Google, have attacked the decision of U.S. District Judge Lucy Koh for rejecting a proposed $324.5 million settlement over Silicon Valley hiring practices.
In a court filing made later on Thursday, Apple, Google, Intel and Adobe asked the 9th U.S. Circuit Court of Appeals to overrule Koh's verdict.
Koh had rejected the proposed settlement, claiming the amount was too low.
Read the rest of this post at Cult of Android »
The smartphone unveilings continue at IFA 2014 in Berlin this week with Huawei's new Ascend G7, an iPhone lookalike with an all-metal form factor. It's a midrange device that has some nice specifications, including a snappy 64-bit processor, a 13-megapixel camera, and a Huawei's new Emotion 3.0 user interface.
Read the rest of this post at Cult of Android »
Samsung can't go for long without feeling the need to lash out at Apple with a new ad. This time it's the recently-launched Galaxy Tab S tablet, which is the center of a "Hands-On" commercial, showing a Samsung spokesman going around New York City, letting "random" members of the public pick between the new Galaxy Tab S and iPad Air.
And — wouldn't you know it (this being a Samsung commercial and all) — the comments come down heavily in favor of Samsung!
Read the rest of this post at Cult of Android »
The man tipped to take over Samsung as chairman was the only Samsung executive invited to attend Jobs' 2011 memorial service.
46-year-old Lee Jae Yong is the son of current Samsung chairman Lee Kun-hee, who suffered a major heart attack in May this year.
While relatively little is known about Lee Jae Yong he is considered to be the executive responsible for helping build the relationship with Apple that sees Samsung supply components for Apple devices, dating back to the iPod.
Read the rest of this post at Cult of Android »
While iOS may boast better usage stats than rival mobile platforms, Android is top when it comes to viewing adult videos on the web. Pornhub's latest figures reveal that Google's operating system accounts for almost half of all views from smartphones, but Windows Phone users enjoy more content.
Read the rest of this post at Cult of Android »
Dropbox today increased its maximum storage option to 1TB for Dropbox Pro subscribers and introduced a bunch of new features while maintaining its monthly subscription charge at just $9.99. It's part of the company's effort to better compete with rival cloud-based storage services like Google Drive.
Read the rest of this post at Cult of Android »
Swing Copters, the latest title from Flappy Bird creator Dong Nguyen, is in the limelight yet again this week following claims it plagiarizes another mobile game.
Development studio Open Name says the super-addictive title is a ripoff of Bog Racer, a game they released on Android back in July that was recently pulled from the Play Store after Google decided it was a Swing Copters clone.
Read the rest of this post at Cult of Android »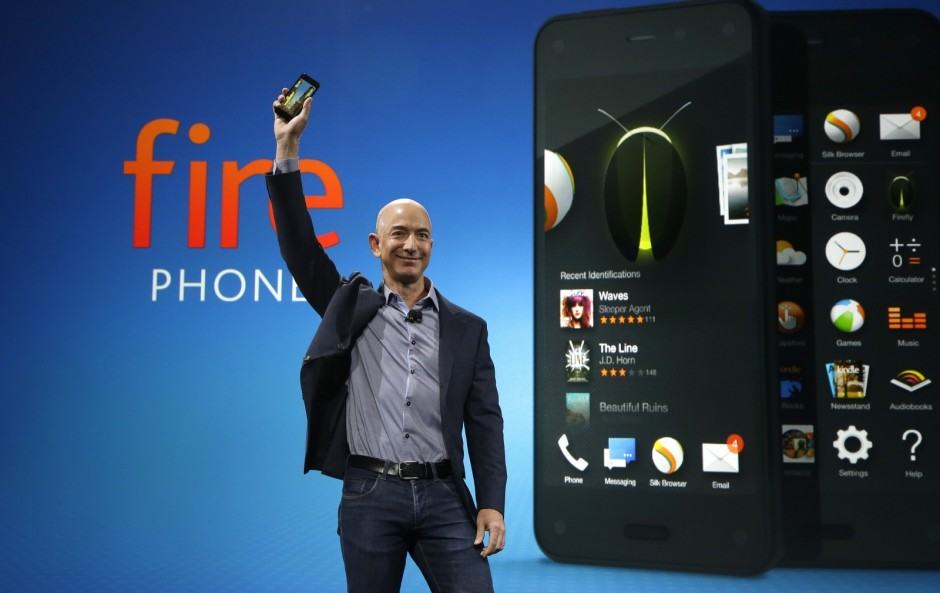 Amazon is quickly learning that 3D gimmicks and a lack of third-party app support aren't attributes consumers tend to look for in a smartphone, with one report suggesting that the retail giant has sold fewer than 35,000 Fire Phones since the device made its debut back in July.
Read the rest of this post at Cult of Android »