(You're reading all posts by Cult of Android)

About Cult of Android
(sorry, you need Javascript to see this e-mail address)
Apple's new iPhone 6 and iPhone 6 Plus carry the best smartphone cameras you can buy right now, according to the camera and lens experts at DxOMark. Both devices achieve an impressive rating of 82 out of 100, beating the Samsung Galaxy S5, the Sony Xperia Z3, and even the 41-megapixel sensor in the Nokia 808 PureView.
Read the rest of this post at Cult of Android »
The first batch of the iPhone 6 and the iPhone 6 Plus have already made their hands to millions of consumers in the United States and other major markets of the world. There is no denying the fact that many among them will be long time Android users who have been patiently waiting for Apple to make the shift to a larger screen.
Read the rest of this post at Cult of Android »
Ever fantasized about being a goat? Of course you haven't. But you'd be surprised by just how entertaining it can be — especially when that goat is hellbent on destroying everything and near indestructible. With Goat Simulator now available on Android and iOS, that's exactly what you can be — while at work, in the library, at a coffee shop, or just at home.
Read the rest of this post at Cult of Android »
I may be in the minority here, but when I think of the type of TV show I'd picture Samsung as, my mind goes to scandalous political thriller House of Cards well before it does to Glee.
Which is, of course, why it makes absolute sense that Samsung is currently in the process of creating its own Glee-style "Musicom" (that's a sitcom meets musical) centered around the lives of two fictitious young employees. Can't you practically hear the songs already?
Called Best Future, the series will follow male and female flatmates, and is designed to portray Samsung as the kind of trendy-yet-lovable company people in their twenties and thirties would just love to work for.
Read the rest of this post at Cult of Android »
Microsoft today announced a good-looking tablet keyboard that isn't designed only for devices running its own Windows platform, but those powered by Android and iOS as well. It's called the Universal Mobile Keyboard, and it's folding design makes it ideal for those on the go.
Read the rest of this post at Cult of Android »
If you love the look of Apple's latest iPhones but you can't stand the thought of ditching Android for iOS, then perhaps this shameless Chinese knockoff will get your mouth watering. It's called the Sophone i6 and looks just like the real thing, but it runs Jelly Bean instead of iOS and it's available at a fraction of the price.
Its specifications aren't exactly awful, either.
Read the rest of this post at Cult of Android »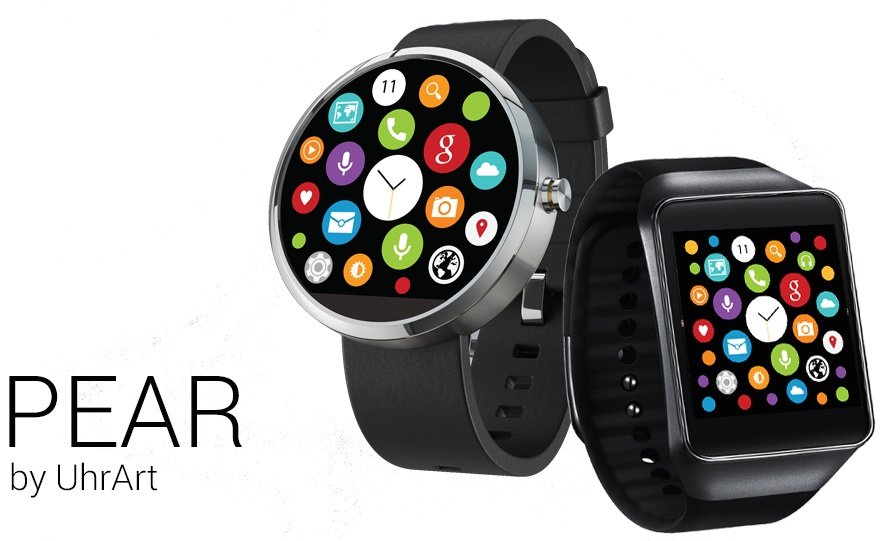 Apple Watch and its revolutionary UI were in the making for three years, and even though it was revealed less than a week ago, it only took Android Wear four days to copy it.
Android Wear users who don't want to wait until early 2015 to try Apple's UI can get a taste of neutered version of it via a copycat watchface called Pear from UhrArt that imitates the bubbly homescreen of Apple Watch.
Read the rest of this post at Cult of Android »
When Google announced Android Wear back in July, the company showed the world what a great smartwatch platform should be like. With a simple user interface and all the right features, it highlighted the flaws in almost every other wearable we had already seen from Samsung and Sony and others.
But now Android Wear has a new competitor. Apple Watch, announced on Tuesday alongside the iPhone 6 and iPhone 6 Plus, delivers a new operating system packed with useful features that's more than capable of competing with Google's. So how can the search giant fight back and ensure a successful future for Android Wear?
Its first step should be to beat Apple Watch on its own turf by making Android Wear compatible with iOS.
Read the rest of this post at Cult of Android »
Thanks to its impressive laser autofocus camera, Quad HD display, and improved design, the LG G3 has become one of this year's hottest smartphones. But can those things help it fend off new competition from Cupertino? Apple today announced its new iPhone 6 and iPhone 6 Plus, both of which boast larger displays, faster processors, and water-resistant designs.
Choosing between all of these devices can be tough, but we're here to lend a helping hand. Our comparison below will help you decide which is best for you.
Read the rest of this post at Cult of Android »
Sony added the Xperia Z3 and the Xperia Z3 Compact to its smartphone lineup at IFA last week, and they're the best devices the Japanese company has built so far. But are they good enough to take on Apple's new iPhone 6 and iPhone 6 Plus? Can a water-resistant form factor and PS4 Remote Play beat Touch ID and Cupertino's speedy A8 processor?
Find out how the latest flagships from Apple and Sony stack up against each other below.
Read the rest of this post at Cult of Android »