(You're reading all posts by Cult of Android)

About Cult of Android
(sorry, you need Javascript to see this e-mail address)
Whether it's arguing over market share vs. profit margins, or Google Now vs. Siri, the war between Android and iOS users can sometimes can a bit heated.
But up until today, no matter how anti-Apple the crowd, I've never heard anyone stoop to compare Tim Cook's company to Adolf Hitler, the mass-murdering Nazi Party leader.
That's all changed now, however, as a new ad from Chinese Internet video site service, Jia Yueting, is drawing on the massively offensive parallel to promote its new Android smartphone.
Read the rest of this post at Cult of Android »
YouTube has been supporting super-sharp 4K video for over a year now, as well as video playback at 60 frames-per-second. But for the first time, the world's biggest video sharing platform will now allow viewers to combine the two.
Read the rest of this post at Cult of Android »
Transferring your WhatsApp data to a new device can be a pain — particularly if you're switching from Android to another platform, or vice-versa. But WhatsApp looks set to make it a whole lot easier by giving users the ability to backup their messages to Google Drive.
Read the rest of this post at Cult of Android »
Today Facebook unveiled the future of Messenger, and it's actually quite ambitious.
It's clear that the social giant wants Messenger to be the one-stop for not just messaging, but all sorts of app interactions. Businesses will also be able to chat directly with customers through Messenger, which opens the door for communicating directly with brands like never before.
Read the rest of this post at Cult of Android »
Apple is trying to make Apple TV more appealing than ever with a lower price tag and HBO Now exclusivity, but Amazon announced today that it's bringing new features to its set top box too, and they won't cost customers a cent.
Expandable USB storage, private listening via for wireless headphones, and hotel Wi-Fi support are being added to Amazon's TV devices. The new features will rollout to customers over the coming weeks as a free, over-the-air software update for the Fire TV and Fire TV Stick.
The list of new features includes the following:
Read the rest of this post at Cult of Android »
Google's first foray into wearables didn't do as well as the company expected. Despite closing the Google Glass explorer program in January though, Eric Schmidt says the project isn't dead yet. It's just getting ready for users.
Nest founder Tony Fadell, took over the project earlier this year after the company decided to stop selling the first version of Google Glass. According to Schmidt the technology behind Glass is too important to scrap, so they've moved it out of the Google X research lab and are developing it into a standalone unit.
Read the rest of this post at Cult of Android »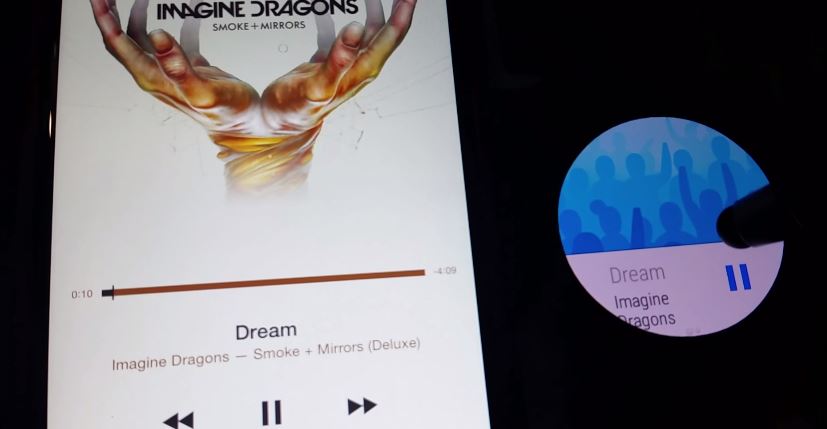 Google's official Android Wear app for iOS could be right around the corner if you believe the reports, but one developer has been proving that the two platforms can already be forced to play nicely together without any jailbreaking.
We've seen Wear receiving iPhone notifications and taking calls, and in the latest video from Mohammad Abu-Gabreyyeh, we see that watches like the Moto 360 and the LG G Watch R are capable of controlling music playback, too.
Read the rest of this post at Cult of Android »
Amazon is preparing a new app service for Android. It's called Unlocked, and think of it as free Amazon Prime for apps. But there's a catch. Apps that are given freely can also be taken away again.
Read the rest of this post at Cult of Android »
With smartwatches set to take over the world, TAG Heuer is determined not to go down easy like other Swiss watchmakers. The company is teaming up with Google and Intel to build a high-end Android Wear watch that will give wealthy gadget lovers a premium alternative to Apple Watch.
Read the rest of this post at Cult of Android »