(You're reading all posts by Cult of Android)

About Cult of Android
(sorry, you need Javascript to see this e-mail address)
Others have tried and failed to knock Snapchat off its perch, and now Microsoft is throwing its hat into the ring with a new service that uses Skype as its backbone. It's called Skype Qik, and it allows users on Android, iOS, and Windows Phone to send self-destructing videos up to 42 seconds long.
Read the rest of this post at Cult of Android »
Lenovo's new Sisley handset may not feature the protruding camera and unsightly antenna bands that were criticized in some corners about the iPhone, but don't let it be said that this is entirely an iPhone 6 carbon copy without the compromises.
Having had its hardware capabilities revealed, it's clear exactly where the sacrifices have been made: and they're entirely related to the specs.
Read on to find out why this is no iPhone beater.
Read the rest of this post at Cult of Android »
In an effort to make the iPhone 6 and 6 Plus as thin and as light as possible, Apple made some sacrifices. Battery life — particularly on the smaller iPhone 6 — isn't as good as it could have been, and the rear-facing iSight camera on both devices sticks right out. Could the Cupertino company have done a better job?
Lenovo seems to think so. Leaked pictures of its upcoming Sisley handset show a device that looks almost identical to the iPhone 6 — without the protruding camera and with slightly less unsightly antenna bands.
Read the rest of this post at Cult of Android »
A Dropbox bug has left a number of users with missing files that may never be recovered. The issue, which affected those who enabled the Selective Sync feature, is now fixed — but Dropbox has conceded that it may not be able to rescue everything that has been lost.
Read the rest of this post at Cult of Android »
Smartphones made of metal are far fancier than their plastic counterparts, but like other metallic objects, they will bend with enough force. No, "Bendgate" is not exclusive to the iPhone 6 Plus; Samsung's new Galaxy Note 4 — its first phablet to sport a metal chassis — will bend just as easily if you're not careful with it.
Read the rest of this post at Cult of Android »
Things are looking far from rosy in Samsung-land. According to a Re/code report on Tuesday, the company's third-quarter earnings are set to fall below market expectations — thanks to falling TV prices, decreased display shipments, and more competition than ever in the smartphone sector.
Although Samsung smartphones actually increased in number in terms of shipments, the operating margin was lower as the result of higher marketing costs, less demand for high-end phones, and a lower average selling price for handsets.
Read the rest of this post at Cult of Android »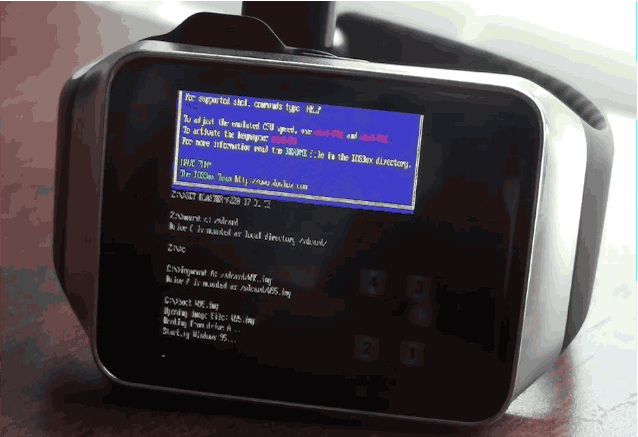 Android Wear's complete customization features give it an advantage Apple Watch can't match once it launches next year. Everything on Android Wear and you could even make it look just like Apple Watch's UI if you want, or if you're a nostalgic 16-year old with too much time on your hands, you can hack Windows 95 onto the 1.63-inch display of the Samsung Gear Live.
Corbin Davenport posted a video of this smartwatch running the 20-year old operating system. His hack utilizes aDosBox, which emulates an x86 processor and DOS-like operating system so you can do silly stuff like install Microsoft's oldest operating system, or old apps like Doom (which Corbin's also done).
Watch the full video below:
Read the rest of this post at Cult of Android »
Samsung might be a company that likes to jump in early when it comes to attacking rival Apple, but it's also more than happy to hang around to get the last laugh.
With the heat from Bendgate now dissipating, Samsung has released one more video trying to fan critics' flames in the direction of Cupertino by showing just how strong the Galaxy Note 4 allegedly is.
Entitled "Galaxy Note 4 Endures the Gluteus Maximus," the video demonstrates Samsung's new flagship taking part in the kind of controlled bend tests seen in the recent Consumer Reports video — including taking the repeated weight of a 100kg person sitting on it several hundred times.
Eric Schmidt has hit back at Tim Cook's recent jibes at Google, claiming that "someone didn't brief him correctly on Google's policies."
Schmidt was speaking as part of a CNN Money interview to promote his new book How Google Works. The Tim Cook comments in question concern Apple's focus on keeping user data private.
During his recent two-part interview with Charlie Rose, Cook said that, "I think everyone has to ask, 'How do companies make their money?' Follow the money. And if they're making money mainly by collecting gobs of personal data, I think you have a right to be worried and you should really understand what's happening with that data."
The iPhone 6 comes armed with a fast new A8 processor, but some fanboys were disappointed to discover the new chip only sports 1GB, when most premium Android handsets are rolling 2GB deep with more GHz on the spec sheet than iPhone 6 can match.
iPhone 6 has performed admirably in GeekBench tests, but to see how Apple's new phone compares in the real world, PhoneBuff created a multi-tasking obstacle course, where the iPhone and it's competition had to jump from app to app in the fastest time possible.
HTC One (M8) and the Samsung Galaxy S5 both have 2GB of RAM, when it comes to everyday use the iPhone 6 doesn't just beat the competition, it nearly runs a lap around the Galaxy S5.
Check out the action below:
Read the rest of this post at Cult of Android »