(You're reading all posts by Cult of Android)

About Cult of Android
(sorry, you need Javascript to see this e-mail address)
As Apple's preparing for its second big event in as many months, Google just quietly unleashed an arsenal of new products to push it past Cupertino, including the first real Android TV that will have you ready to ditch your Chromecast, and your Apple TV — at least for a day.
Google's first Android TV set-box, the Nexus Player, is a four-inch hockey puck shaped device that not only plays all your favorite movies and TV shows like on Apple TV and Amazon's Fire TV, it also plays games.
Read the rest of this post at Cult of Android »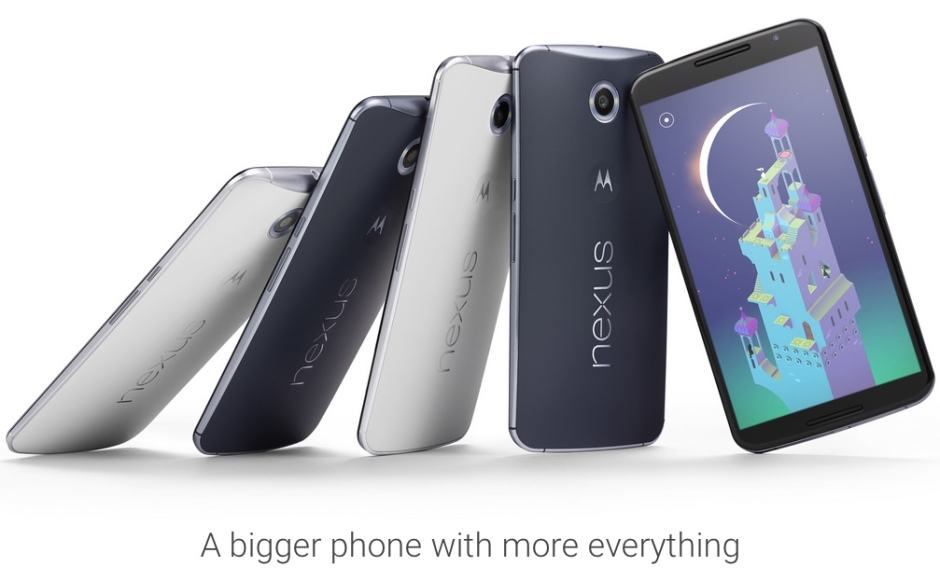 Google's long-awaited flagship smartphone, the Nexus 6, has finally been announced, and it's a 5.9-inch gorgeous monster.
Nexus 6 will be the first device to ship with the new Android operating system Lollipop, so that you know you're getting the the purest Android experience on the new phablet that's so big, even the iPhone 6 Plus just got size envy.
Read the rest of this post at Cult of Android »
Although we've yet to see a truly mass-market wearable device sweep the world, most people working in high tech believe that devices like smartwatches represent the next big frontier.
With that in mind, Samsung has debuted a potentially transformative creation at the ongoing InterBattery 2014 exhibition being held in Seoul, Korea: a rollable, flexible battery.
Although not too many details are known yet about the exact materials and structural design advances used to create it, it is reported that the battery can function even when bent in half, or rolled up into the shape of a paper cup.
Read the rest of this post at Cult of Android »
Others have tried and failed to knock Snapchat off its perch, and now Microsoft is throwing its hat into the ring with a new service that uses Skype as its backbone. It's called Skype Qik, and it allows users on Android, iOS, and Windows Phone to send self-destructing videos up to 42 seconds long.
Read the rest of this post at Cult of Android »
Lenovo's new Sisley handset may not feature the protruding camera and unsightly antenna bands that were criticized in some corners about the iPhone, but don't let it be said that this is entirely an iPhone 6 carbon copy without the compromises.
Having had its hardware capabilities revealed, it's clear exactly where the sacrifices have been made: and they're entirely related to the specs.
Read on to find out why this is no iPhone beater.
Read the rest of this post at Cult of Android »
In an effort to make the iPhone 6 and 6 Plus as thin and as light as possible, Apple made some sacrifices. Battery life — particularly on the smaller iPhone 6 — isn't as good as it could have been, and the rear-facing iSight camera on both devices sticks right out. Could the Cupertino company have done a better job?
Lenovo seems to think so. Leaked pictures of its upcoming Sisley handset show a device that looks almost identical to the iPhone 6 — without the protruding camera and with slightly less unsightly antenna bands.
Read the rest of this post at Cult of Android »
A Dropbox bug has left a number of users with missing files that may never be recovered. The issue, which affected those who enabled the Selective Sync feature, is now fixed — but Dropbox has conceded that it may not be able to rescue everything that has been lost.
Read the rest of this post at Cult of Android »
Smartphones made of metal are far fancier than their plastic counterparts, but like other metallic objects, they will bend with enough force. No, "Bendgate" is not exclusive to the iPhone 6 Plus; Samsung's new Galaxy Note 4 — its first phablet to sport a metal chassis — will bend just as easily if you're not careful with it.
Read the rest of this post at Cult of Android »
Things are looking far from rosy in Samsung-land. According to a Re/code report on Tuesday, the company's third-quarter earnings are set to fall below market expectations — thanks to falling TV prices, decreased display shipments, and more competition than ever in the smartphone sector.
Although Samsung smartphones actually increased in number in terms of shipments, the operating margin was lower as the result of higher marketing costs, less demand for high-end phones, and a lower average selling price for handsets.
Read the rest of this post at Cult of Android »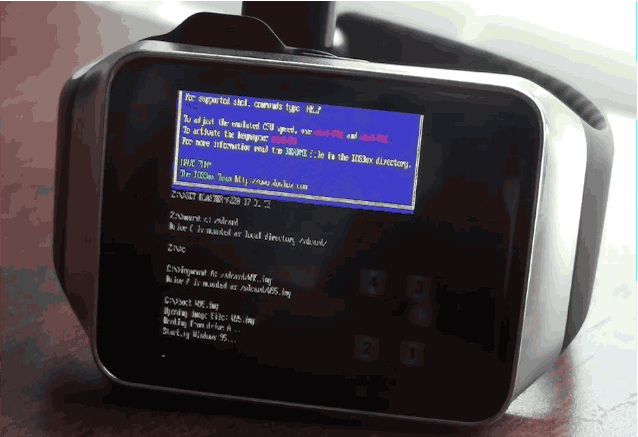 Android Wear's complete customization features give it an advantage Apple Watch can't match once it launches next year. Everything on Android Wear and you could even make it look just like Apple Watch's UI if you want, or if you're a nostalgic 16-year old with too much time on your hands, you can hack Windows 95 onto the 1.63-inch display of the Samsung Gear Live.
Corbin Davenport posted a video of this smartwatch running the 20-year old operating system. His hack utilizes aDosBox, which emulates an x86 processor and DOS-like operating system so you can do silly stuff like install Microsoft's oldest operating system, or old apps like Doom (which Corbin's also done).
Watch the full video below:
Read the rest of this post at Cult of Android »